A springboard for success
As the University celebrates being named 'University of the Year' in the The Times and The Sunday Times 'Good University Guide' 2023, we delve deeper into what makes Bath such a special place to study.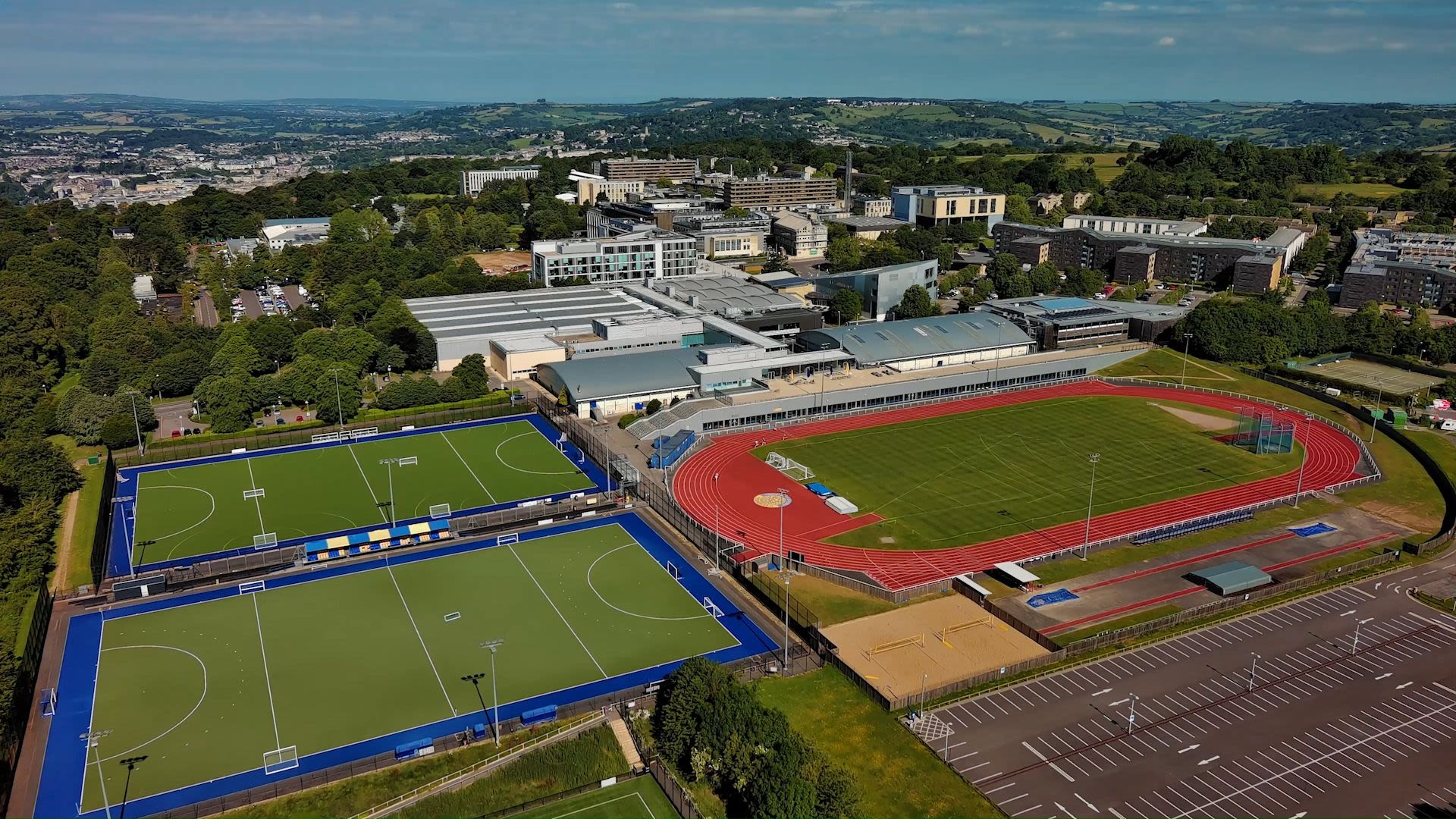 What does it take to be named 'University of the Year'?
According to the latest The Times and The Sunday Times Good University Guide 2023, the University of Bath has been recognised for advances in our high-quality education, first-class student experience and the way in which these factors combine to support and prepare our students for enriching and fulfilling careers ahead.
Our University is ranked fourth for undergraduate university experience and fifth for graduate prospects: results for the cohort graduating in 2019/20 show that 92.9% of Bath's full-time UK domiciled first-degree graduates working in the UK are in high-skilled employment. Our course completion rate (96.2%) is the sixth best in the country.
As our community celebrates being named 'University of the Year 2023', we explore how, by putting the all-round quality of the Bath student experience at the heart of everything we do, we're helping helping them - and the University - to stand out from the crowd.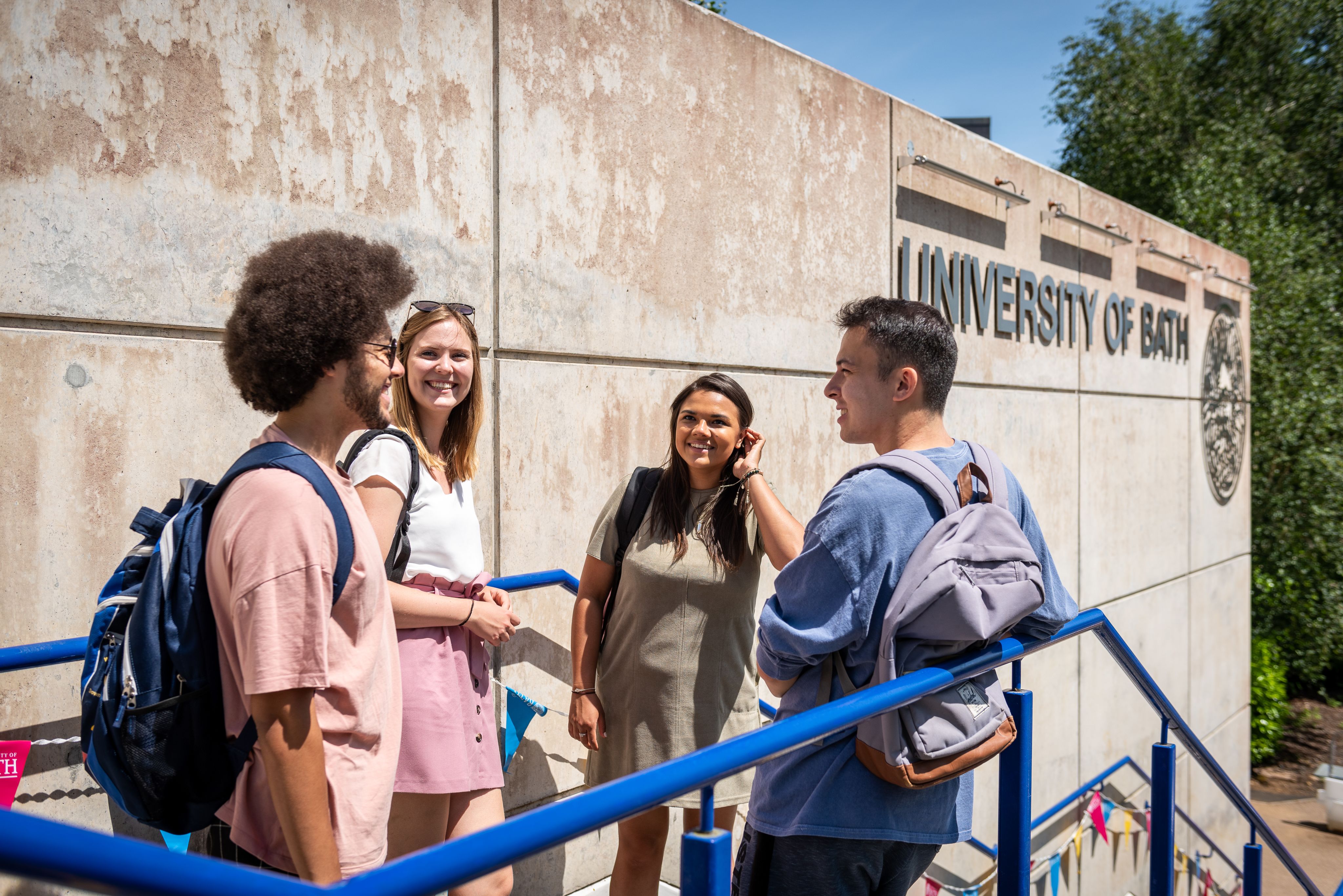 "We support our students to develop the personal attributes needed to fulfil their future ambitions in employment, leadership and making a positive impact wherever they work and live. This acknowledgement from The Times and The Sunday Times is testament to the dedication of staff across the community who ensure our students are so well supported."
Building for success
The University of Bath has evolved considerably since our early beginnings as the 'Bath University of Technology' when we were granted our Royal Charter by Queen Elizabeth II back in 1966. More than half a century on, we have grown both in size and in reputation, although much of our core mission and vision remains the same.
Today the University is home to over 19,000 undergraduate and postgraduate students (with around 30% from outside the UK). Our courses span everything from Automotive Engineering to Astrophysics; Chemistry to Criminology; Sport & Exercise Science to Sustainability and Management.
Whether it's studying on campus or remotely on a distance learning or fully online degree, we recognise that choosing a university is a huge decision to make. That's why we place so much emphasis on making sure the student experience at Bath is the best it can be – ensuring our students feel that their big decision is also the right decision.
By offering an unrivalled University experience, coupled with world-class facilities and all located within a UNESCO World Heritage City, Bath continues to attract the best and the brightest students.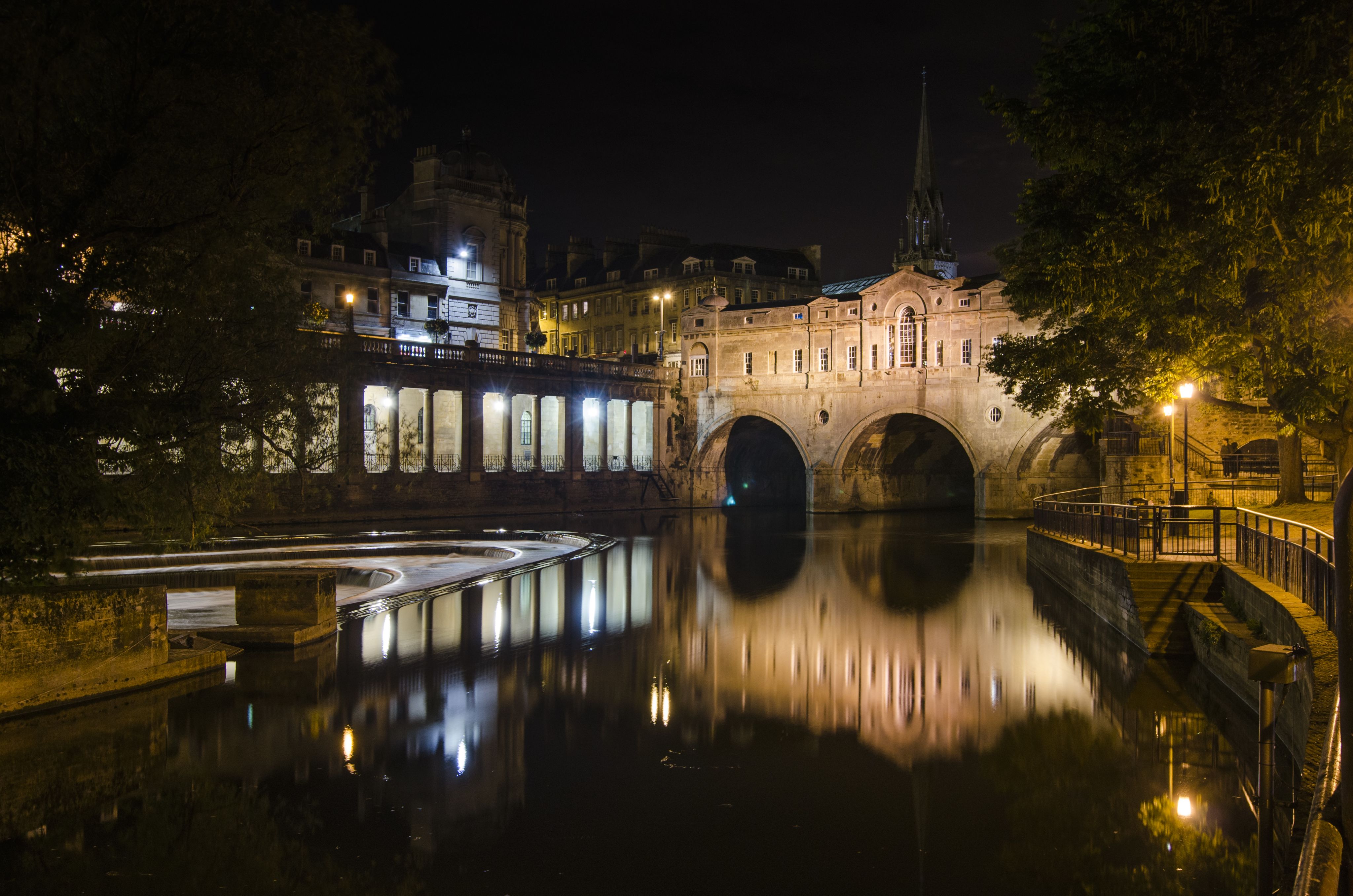 Our aim always is to challenge our students academically, whilst simultaneously supporting them personally and professionally.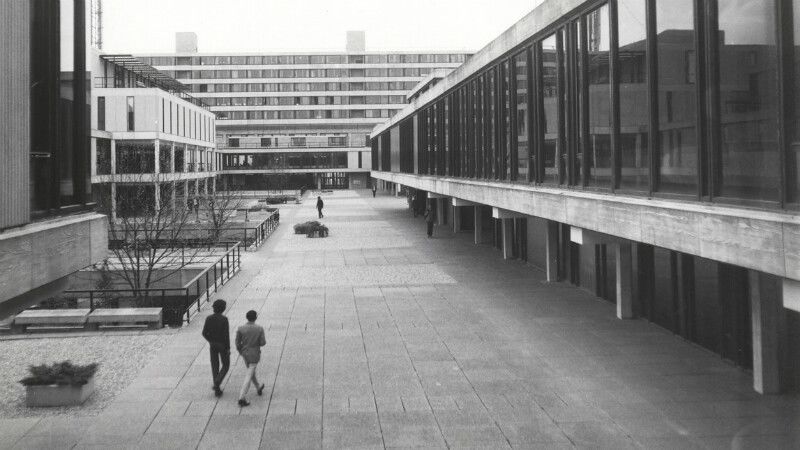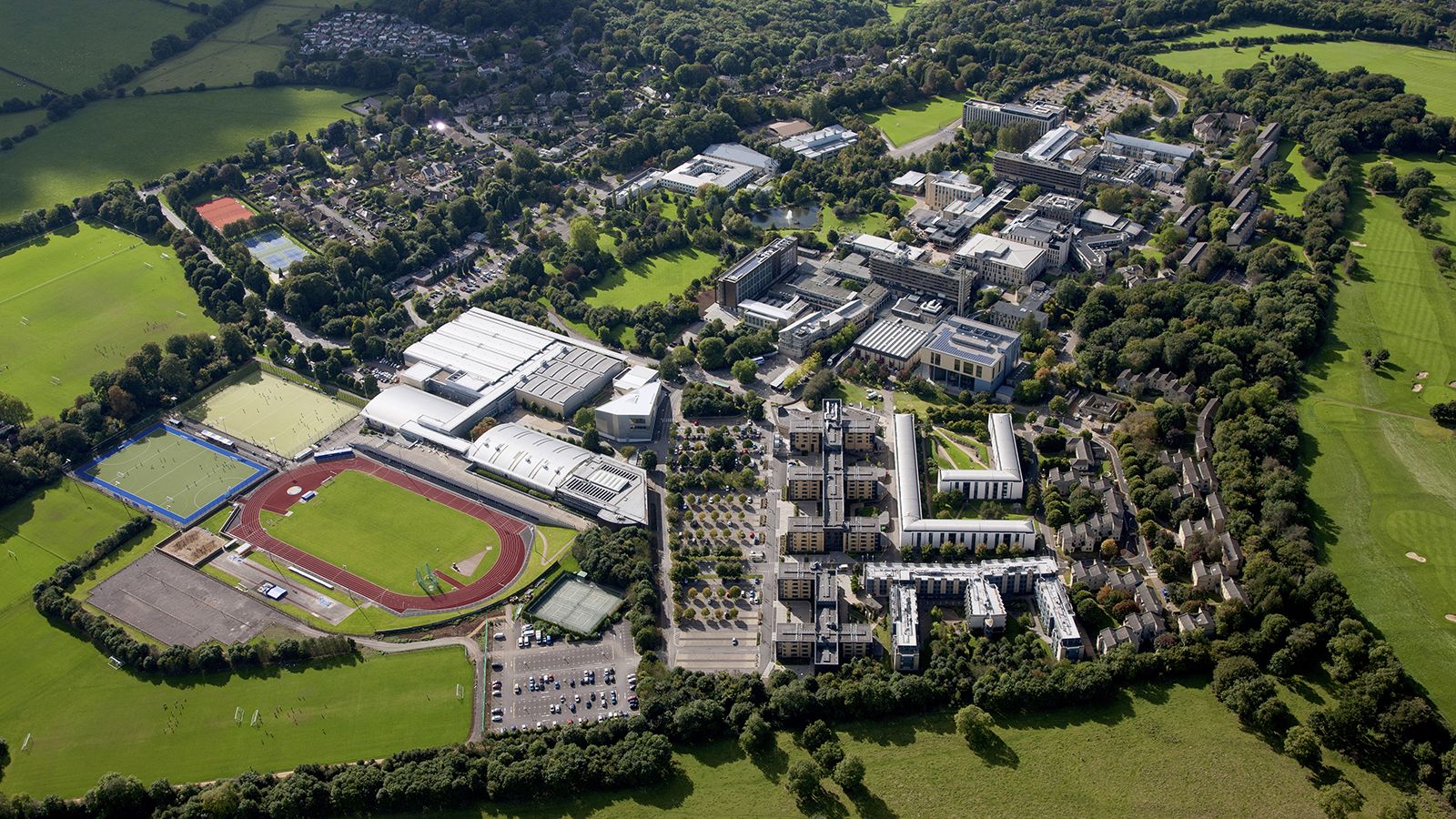 An open and supportive community
The student experience at Bath is enhanced thanks to our open and supportive community. From before arrival to graduation, we aim to ensure our students are fully supported.
Key to this is our successful partnership with the Students' Union, which helps us to understand student issues and co-design solutions in their interests.
Throughout their studies, our students receive academic and pastoral support. This includes everything from help settling in at the start of term, to tailored support for specific needs.
Student wellbeing is a particular priority and we have invested heavily in mental health support with one-to-one counselling and a multi-language 24/7 online support system.
Increasing the diversity of our students is also important to us. Pre-Covid we pioneered an initiative to encourage bright, under-represented Year 12 students to apply to University. 'Pathway to Bath' was the UK's first outreach programme to combine online learning with fully subsidised, in person residentials*.
Equally important is the Gold Scholarship Programme, offering a £5,000 bursary to help students from under-represented backgrounds meet course costs. We also provide volunteering and extra-curricular activities to support and propel their future career aspirations.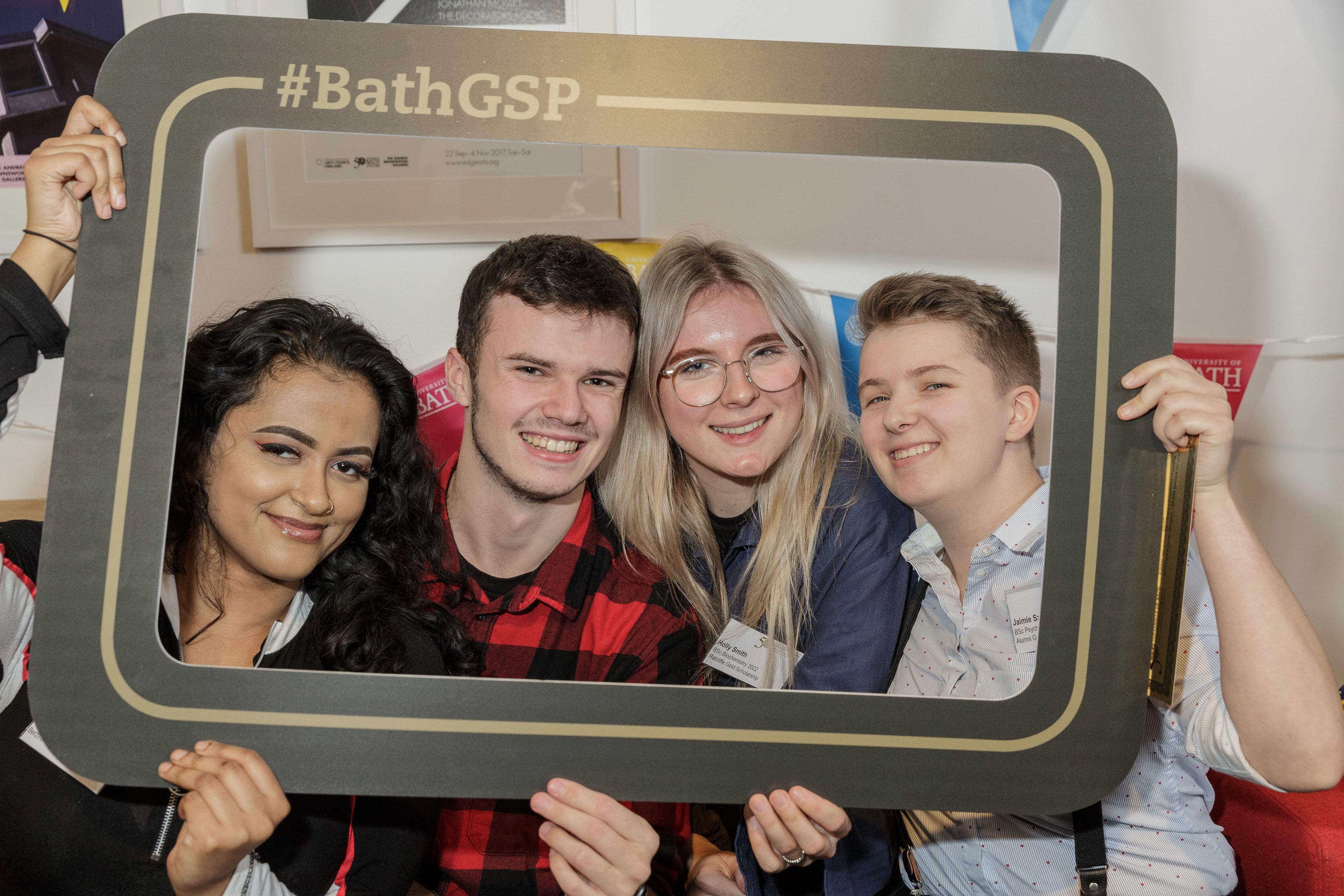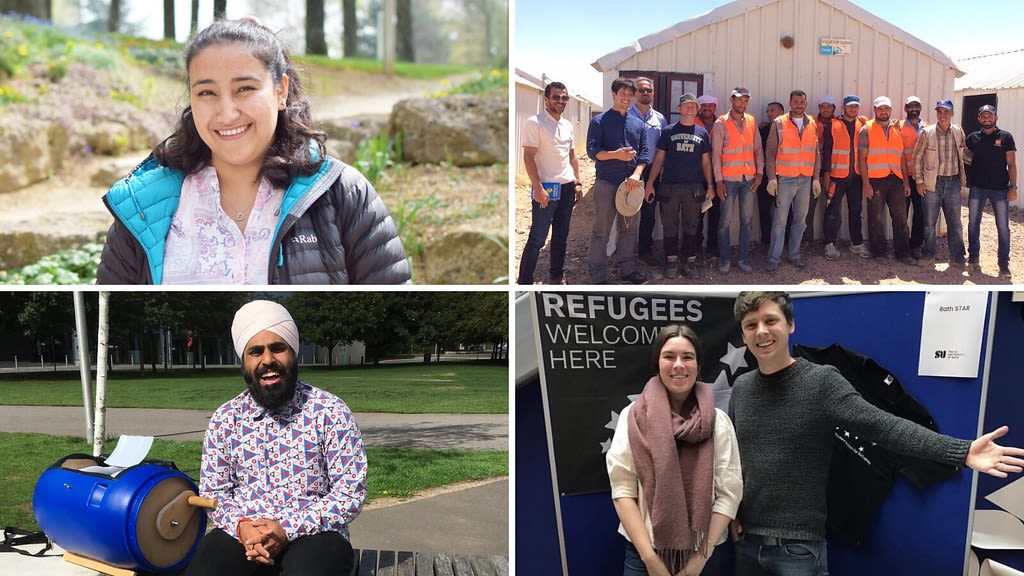 In 2020, Bath became a University of Sanctuary in recognition of our efforts to support students from refugee and asylum backgrounds. This includes new initiatives in learning and teaching, as well as research, established to support refugee and asylum seekers.
This year we will become one of the first English universities to offer dedicated support for students who have spent time in care. From 2023, we will make a guaranteed, conditional offer to all applicants who meet our care leaver criteria and meet the minimum entry and subject requirements for their course.
A world-class campus in a World Heritage City
Strategic investments and developments across our campus and in the city are enhancing the student experience and our learning environment too.
Nowhere is this more evident than in our Sports Training Village (STV) – a £35 million sports complex located in the heart of campus.
From its modern gym and fitness centre, indoor and outdoor tennis courts, to its 3G training pitches and Olympic-sized pool, all students, staff, and the local community have access to outstanding sports facilities seven days a week. The STV is also home to students who combine their academic studies with elite-level sports.
Did you know the University has the UK's only bobsleigh and skeleton push-start track which helped propel Winter Olympic successes for Bath graduate Amy Williams MBE and others? We also regularly host visiting international teams; most recently England Women's Rugby.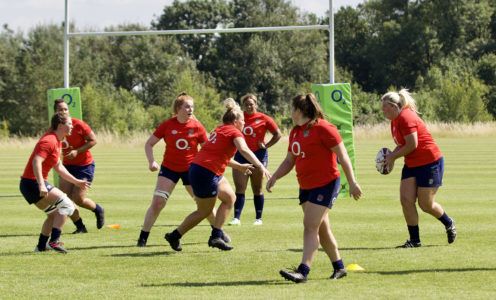 At the recent Birmingham 2022 Commonwealth Games, athletes who train, study or studied at our University gained 33 medals. At the Tokyo Olympic Games 2020, athletes who train or studied at the University brought home an amazing 21 medals – 11 of which were gold.
Right next to the STV is The Edge – our on-campus arts centre, managed by the Students' Union. For students keen to explore their creative interests and expand their artistic horizons, the Edge offers performance and rehearsal spaces. It has also been used to host exhibitions and prominent media events, such as BBC One's 'Question Time.'
Elsewhere, we have invested in new teaching and learning facilities on all sides of campus. In 2016 we opened 10 West – a new space for the Department of Psychology and Institute for Policy Research, with a Graduate Commons to support postgraduate students. In 2017, we built the Milner Centre for Evolution to the south side of campus, the first research centre of its kind in the UK.
And just this year, we opened 10 East - an impressive, brand-new home for our School of Management. The new building houses new lecture theatres, an enormous collaboration space and café, a behavioural research lab and, crucially for our students, a new Employability Hub for visiting industry partners enhancing work opportunities.
Off-campus in the city and beyond, our investments continue too. The Virgil Building is our city centre student hub with study spaces for students on all courses. At the Bristol and Bath Science Park, we have built a new research facility for IAAPS – the Institute for Advanced Automotive Propulsion Systems – supporting the transport industry in the transition to net zero.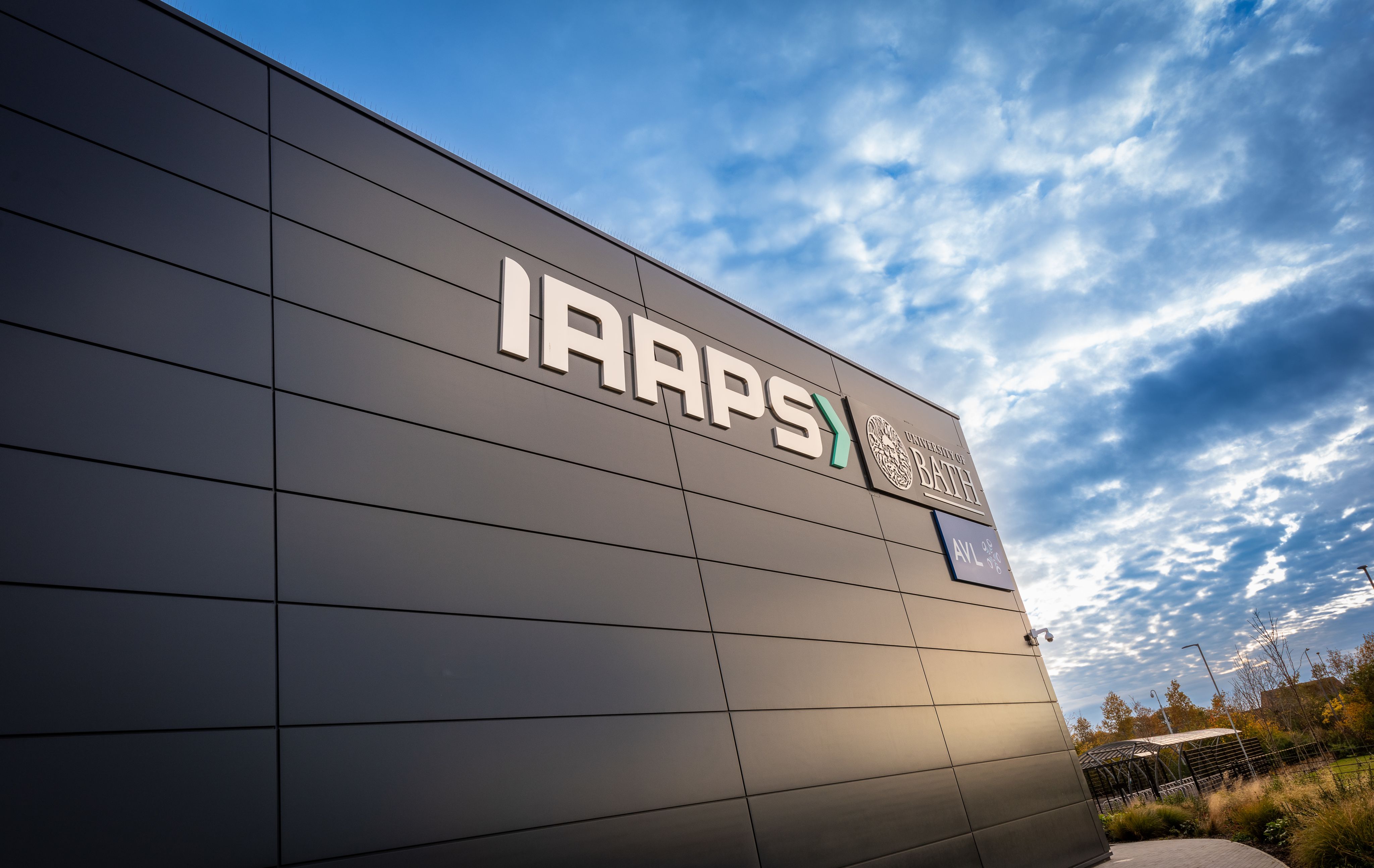 Our University, Our Future
Being named 'University of the Year 2023' by The Times and The Sunday Times is a fantastic accolade for the University at this point in our journey.

As we look to the future, we will build on this national recognition to develop and embed the University's strategy in support of our students, staff, alumni, and our wider community.

This means a focus on developing ambitious courses, expanding enrichment opportunities, as well as driving excellence and impact through our research and innovation.

Far from being complacent, by working in partnership with others, our University community has its sights firmly on the future and the positive impacts we can create locally, and around the world.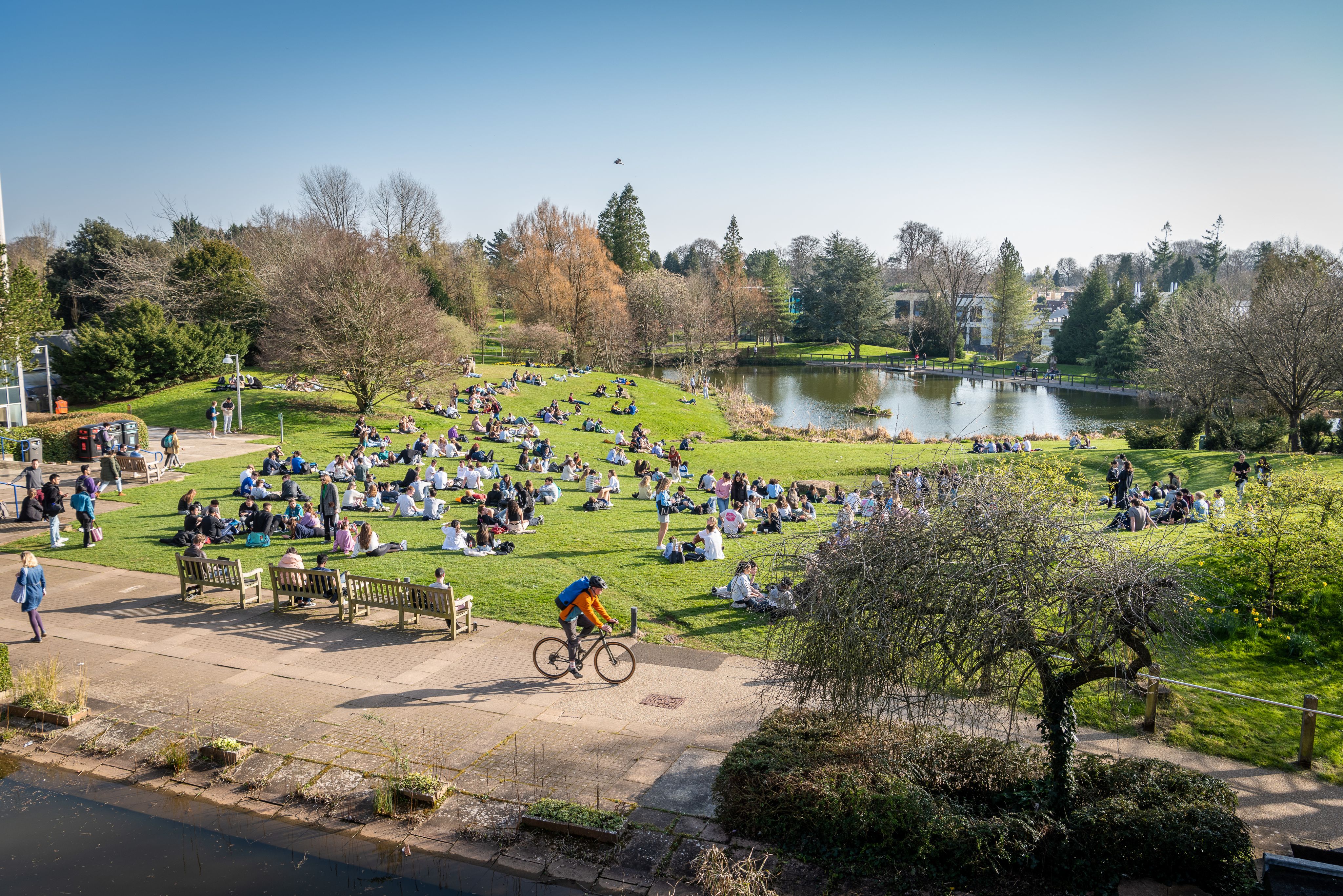 "At their core, universities are about people. People working together, to advance knowledge, for the global common good. I believe University leadership is about the institution providing the best possible ecosystem for students and staff to thrive and to realise their ambitions."