Leading the way in next generation propulsion technology
The University of Bath's new research and innovation centre for advanced propulsion and mobility, IAAPS, is reducing emissions through the development of new production techniques, supporting changes to driver behaviour, and working on future fuels like hydrogen.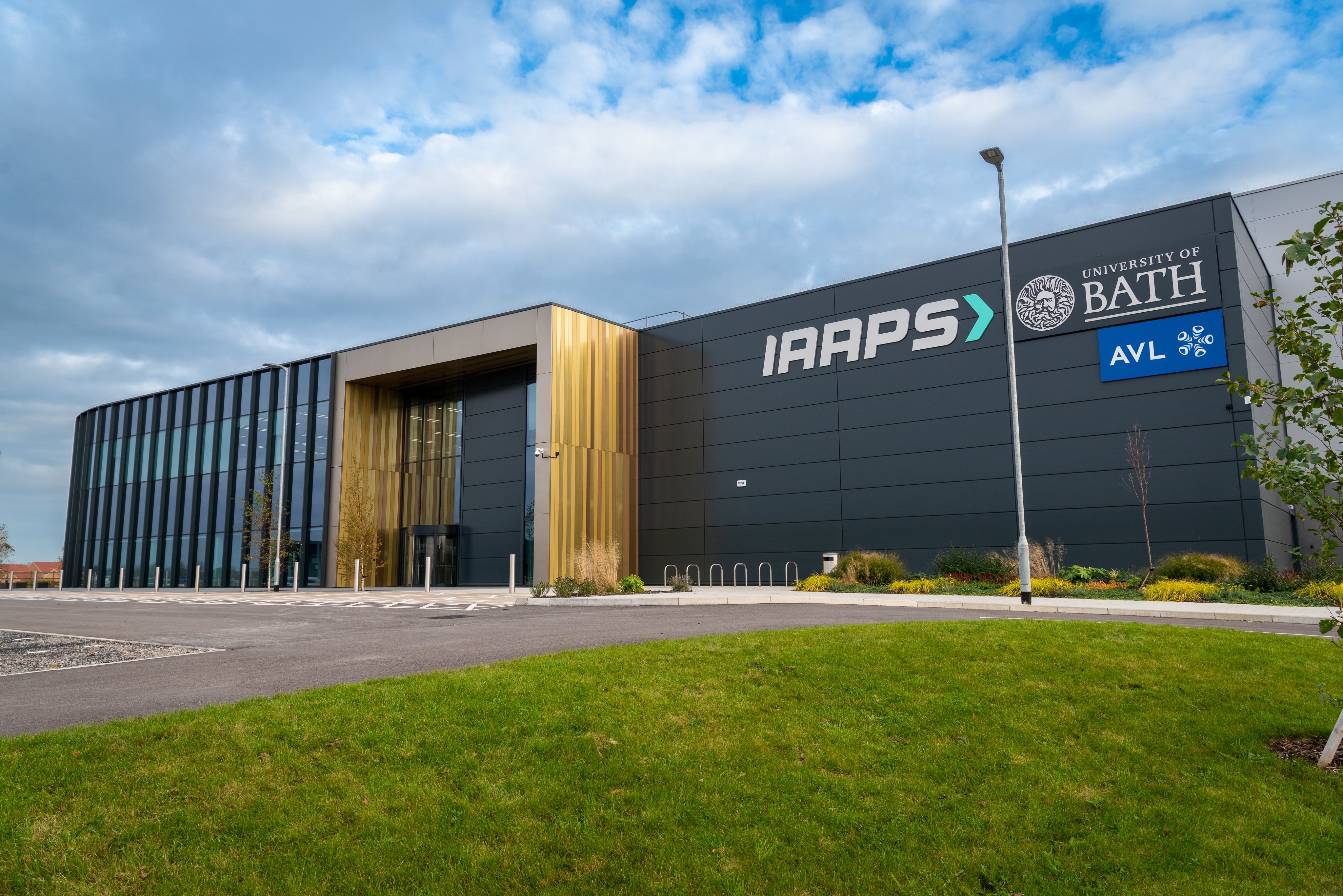 Leading the way in next generation propulsion technology
The University of Bath's Institute for Advanced Automotive Propulsion Systems is reducing emissions through the development of new production techniques, supporting changes to driver behaviour, and working on future fuels like hydrogen.
Words by Niki Hinman
There's nothing more current and pressing than climate change. Governments, including the UK's, have a net zero pledge by 2050, with the University of Bath's new advanced propulsion centre IAAPS leading the quest to design impactful low-carbon transport solutions to the climate crisis. The facilty opened its doors in 2022 after a £70m investment funded by the University of Bath, the UK Government's Research England, and the West of England Local Enterprise Partnership.
IAAPS is solving real-world problems through innovative, applied research to improve, and in some cases invent, ways to reduce the climate impact of cars, planes, and ships.
"Our way of life is built around the availability of affordable mobility of people and goods," says Professor Chris Brace, Executive Director of the state-of-the-art facility on the Bristol & Bath Science Park.
"The societal benefits of this mobility are so profound that we often overlook them in the developed economies, but we need to ensure these benefits will continue to be available as we move to a more sustainable future and will be available to developing economies as they seek to mobilise.
"The development of sustainable, clean and affordable propulsion systems is a key requirement for the future, and we are assisting industry in this extremely challenging endeavour."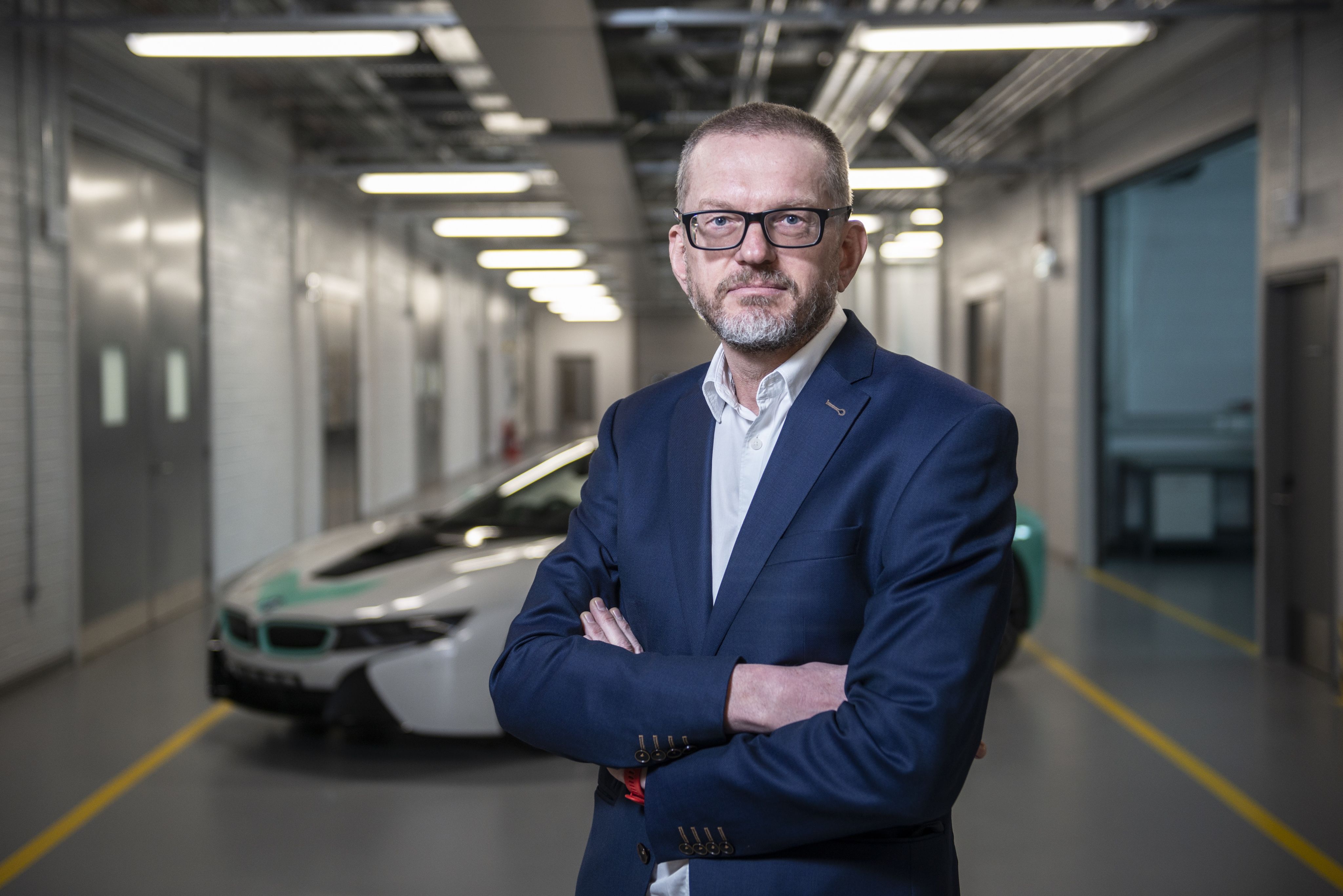 The smell of fresh paint still lingers in the new facility, but IAAPS has already contributed understanding to technologies that have subsequently been adopted in mass produced vehicles, leading to very significant savings in CO2 and harmful air quality pollutants.
IAAPS can combine cross-sector academic rigour with commercial focus to support industry in the development and validation of zero carbon propulsion technologies for integration into commercial applications. Because of this it's set to rank among the top-three independent R&I centres of its type in the world.
Creating real world impact
"We recognise that not only are the technologies changing faster than ever before, but in order to facilitate this rapid transition, the industry also needs new areas of know-how, new development tools, new skills and new ways of nurturing innovation and collaboration," says Professor Brace.
"Our research needs to result in real world impact. But we are not going to be the primary organisation that does that. That will be the large-scale manufacturers who are selling the cars and aeroplanes. We work with those partners to realise the impact.
"If they are successful, then we are successful as we can claim some credit for the work that has led to that impact."
Professor Brace is also passionate in enabling what he terms 'discovery' research, which may or may not end with a 'eureka moment'.
"We are more likely to achieve that by partnering with the big players who are eventually going to bring things to market."
Working with Ford
IAAPS draws on considerable academic pedigree to create and conduct research with measurable effects in industry and for the fight against climate change.
"Our origins were in diesel and gasoline powered mobility and over the years we have conducted significant research that has gone on to have impact in commercial products," says Professor Brace.
As an example, the automotive industry has been under pressure to shorten its product development processes whilst also adhering to increased regulatory requirements on CO2 emission reductions.
One of the 'big players' he refers to is Ford which started working with the University over 30 years ago.
Ford needed to deploy new product development techniques across its Ford Focus fleet to deliver significant CO2 reductions without compromising vehicle performance. The organisation asked the University to apply their expertise in highly downsized engine systems to better understand and model its engine boosting system.
Researchers at Bath worked with Ford to develop unique experimental and simulation techniques. As a consequence of this project Ford introduced innovative technologies that enable around 1.4 million new Ford vehicles each year emit less CO2 and pollutants. This is a cumulative CO2 saving equivalent to taking 109,000 cars off the road every year.
"Even a small saving, if you can achieve it, is huge on a mass market scale," adds Professor Brace. "These technologies will be around for decades to come even though we are electrifying future vehicles, and we must achieve the best possible efficiencies from these if we are to meet our future goals.
"We have contributed novel techniques for simulation, experiments, and development processes, which have been adopted by the industry and allowed strong improvements in the new product development process," says Professor Brace.
He offers an example of developments in electric vehicles using work done with Ashwoods Electric Machines, helping them in their scale-up phase.
"They went through a journey when they were doing aftermarket hybrid conversions to existing vehicles, and they observed that the drivers didn't see the fuel consumption benefits. The reason for that was driver behaviour."
Lightfoot
This research sparked another product called Lightfoot, aimed at modifying driver behaviour to change the way they drove their cars.
Lightfoot's approach empowers drivers to manage themselves by providing real-time feedback they can act upon while driving the vehicle.
Mark Roberts, CEO of Lightfoot, says: "Our engineering division built a fleet of diesel-hybrid Transit vans that our testing showed could achieve a 15% fuel saving.
"However, once the vans were delivered, the fuel savings evaporated. We stripped the vehicles down and carefully analysed everything in the hope of finding the cause, until we finally realised that the only part we hadn't checked was the one sitting behind the wheel."
Professor Brace heralds Lightfoot as a game-changer for modern fleet vehicles. "For millions of vehicles on the road, Lightfoot is one of the only ways to reliably reduce the amount of CO2 emitted in real world operation due to its ability to change driver behaviour in real time."
Tests by IAAPS show a direct correlation between Lightfoot's in-cab visual alerts and reductions in CO2.
"It was clear from the data that the fuel consumption issues related to how much they were accelerating and therefore using fuel at different rates. So, the data was used to help them understand this. We did a lot of work with them on the algorithms, demonstrating it was effective. Again, that was a commercial product saving fuel use in vehicles every day."
Indeed, evidence from over a billion miles of driving data shows that users of Lightfoot see drops in at-fault accidents by up to 40%, reductions in fuel costs and associated emissions by up to 20%, as well as cuts in vehicle wear and tear costs by up to 45%.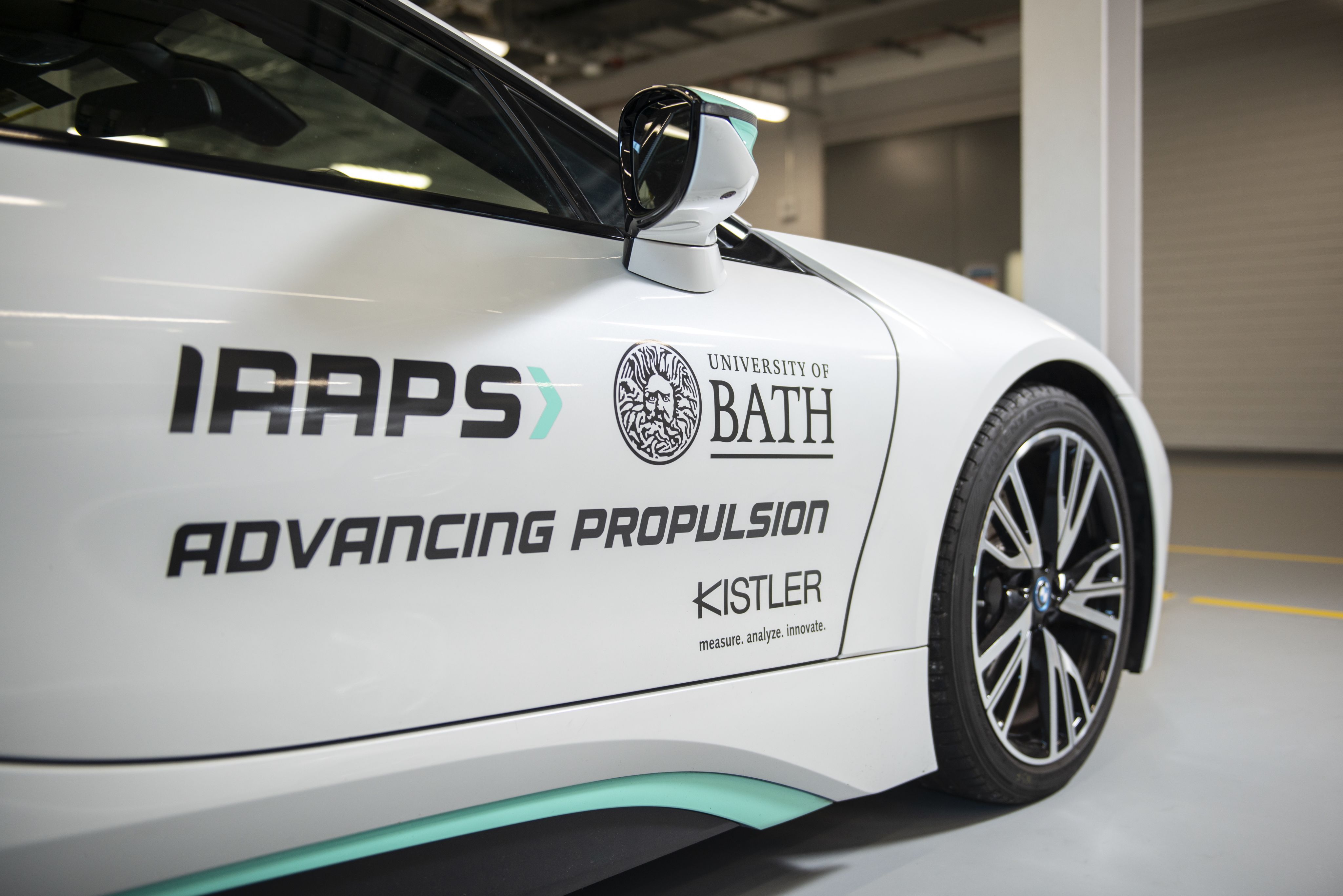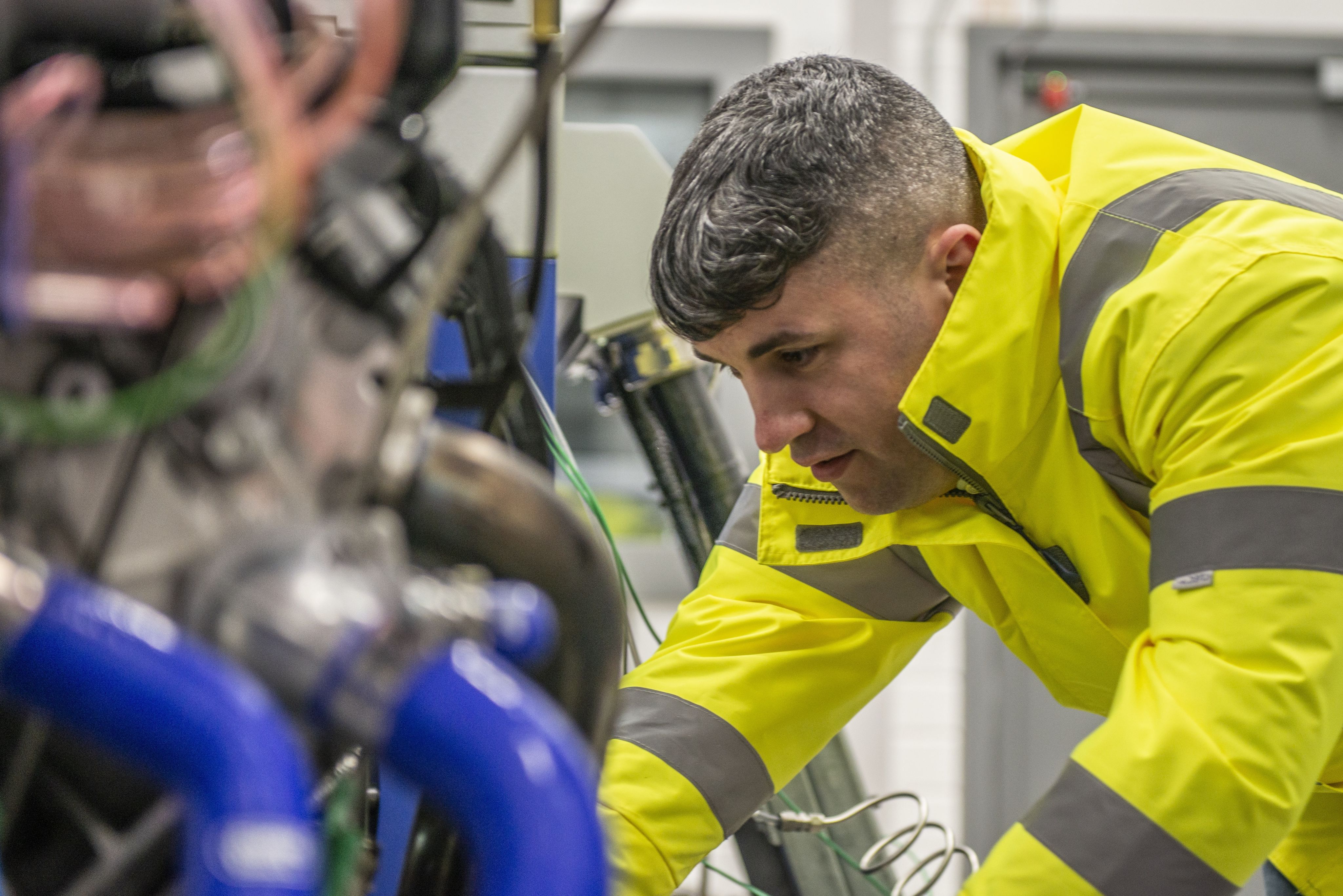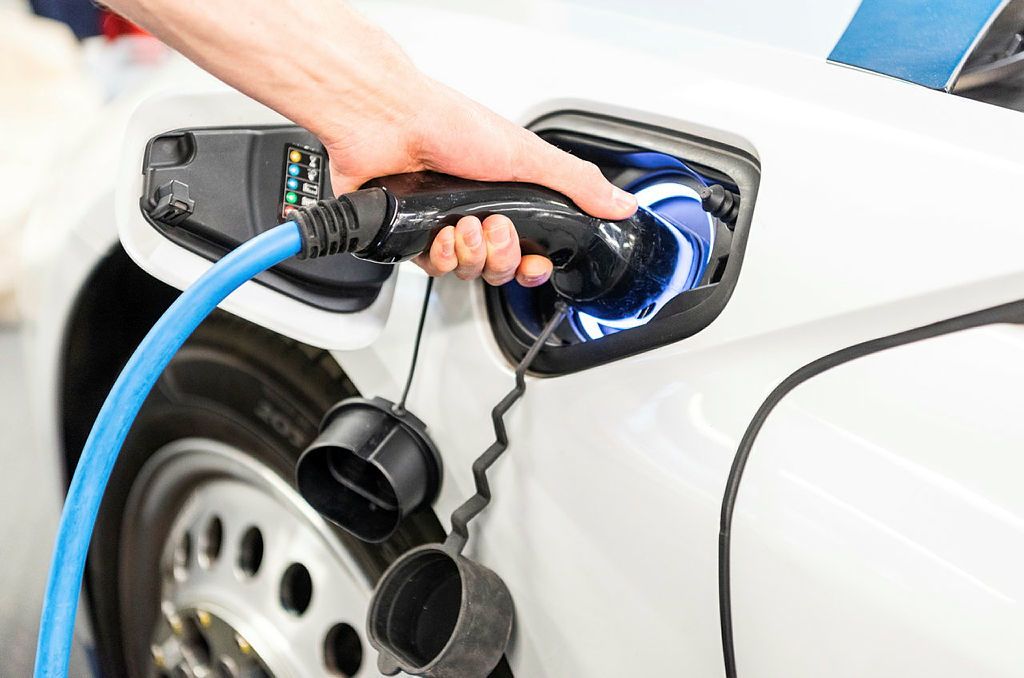 A hydrogen future?
But time is moving on, and the industry is transitioning to new technologies so IAAPS must - and is - horizon scanning.
IAAPS' new green hydrogen manufacturing capability, set to become operational at the end of 2023, is the first of its kind in the South West of England.
It will form the basis of a regional renewable transport energy research hub, working with over 30 cross-sector partners to stimulate green growth in the region and to provide an important link in the national H2 research infrastructure.
Professor Brace says, "We are now installing a green hydrogen manufacturing site here and we are talking to our industry partners about what they want to do with that hydrogen. So not yet real-world impact, but it will be."
"We needed hydrogen to do the research on this site and we didn't want to buy grey hydrogen. The most straightforward way of doing that is to make it ourselves and that helps us to get to net zero in our own operations. But there will also be things we can learn from operating our own manufacturing facility."
City analysts are keeping a watchful eye on progress in the wider world, and research conducted on the energy exchange offers wider relevance to the research work at IAAPS.
"We will focus on the vehicle technologies, anticipating the future availability of large amounts of green H2. Today it may well be better to use renewable power directly rather than use if for H2 manufacture. However, we are anticipating a future in which there is a growing supply of green H2- not least as a way to store wrong time renewables" says Professor Brace.
In the meantime, green H2 will need to be targeted towards hard-to-abate sectors or where electrification is impossible, such as high-temperature industrial processes, heavy road transportation, and shipping.
"Net zero has changed everything,"
"Most of my career has been about taking existing technologies and making them better, more efficient, more affordable. Although that's an entirely valid thing to do, it has been overshadowed by 'will we ever get to net zero?'.
"That's where a lot of the motivation to use hydrogen for the hard-to-electrify sectors comes in.
"I certainly wouldn't say we have all the answers. There are challenges with all those technologies such as the use of scarce materials and the energy used to produce the hydrogen. But they have potential to get us much closer to net zero. Or to get there if we do everything right."
When it comes to alternative power sources for engines, to the mind of the public, the fuel cell currently lags behind existing technologies. Yet experts believe that hydrogen fuel cell cars will catch up with them in the future. But how does the technology work? What are the pros and cons?
There is one crucial difference between hydrogen fuel cell vehicles and other electric vehicles: hydrogen cars produce electricity. Unlike in fully electric or plug-in hybrid vehicles, the vehicle doesn't get its power from a built-in battery that must be charged from an external power source. Instead, hydrogen cars effectively have their own efficient power plant on board: the fuel cell.
There are already examples of hydrogen propelled vehicles, called Fuel Cell Electric Vehicles (FCEVs). They are emerging on the markets now with models such as the Toyota Mirai and the Hyundai Nexo currently on sale.
Because FCEVs are sold in such low volumes, manufacturers must sell them at a high price to make up for the cost of their production. The technology required relies on precious metals such as platinum, which is used as a catalyst and is expensive to acquire.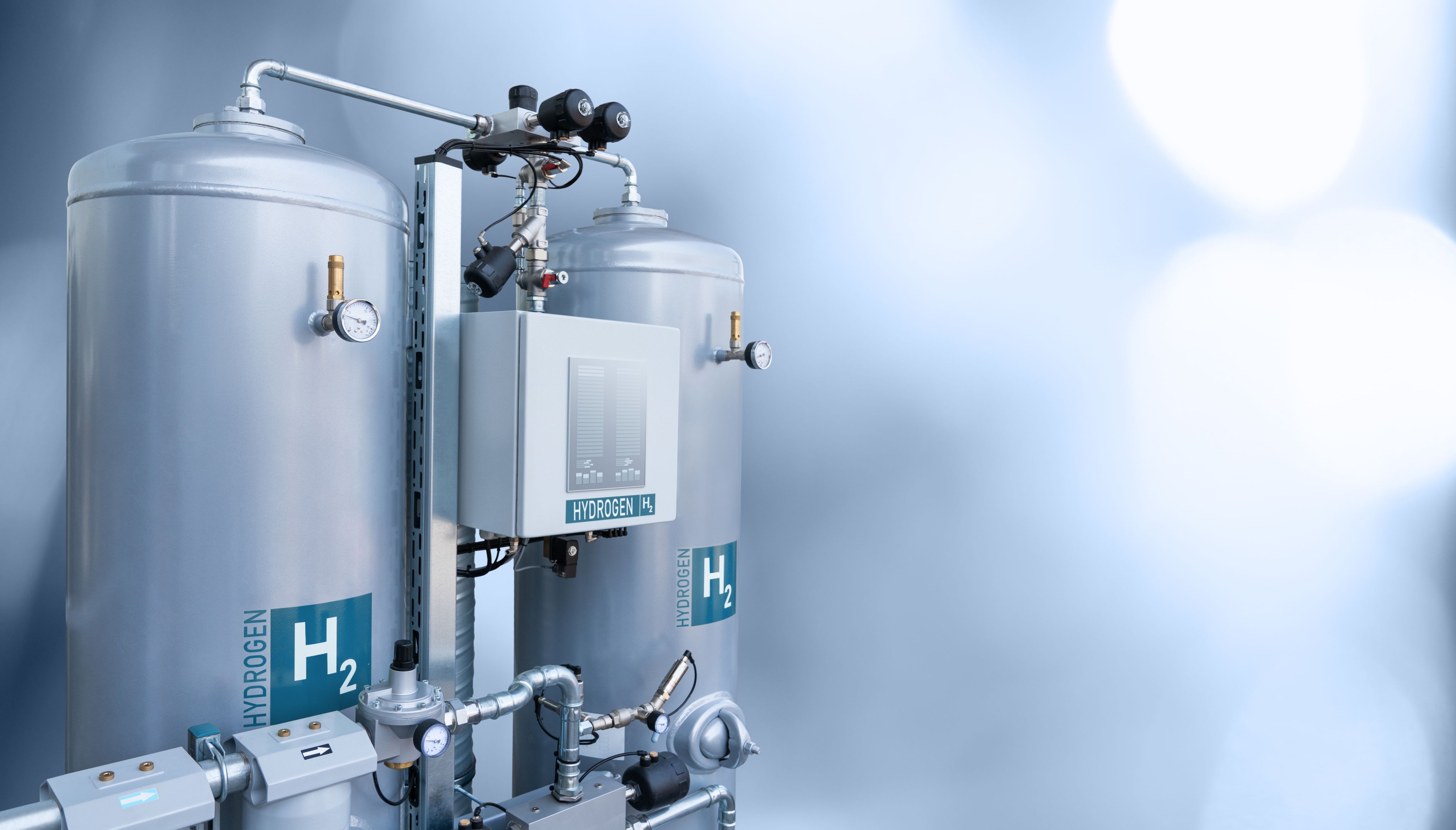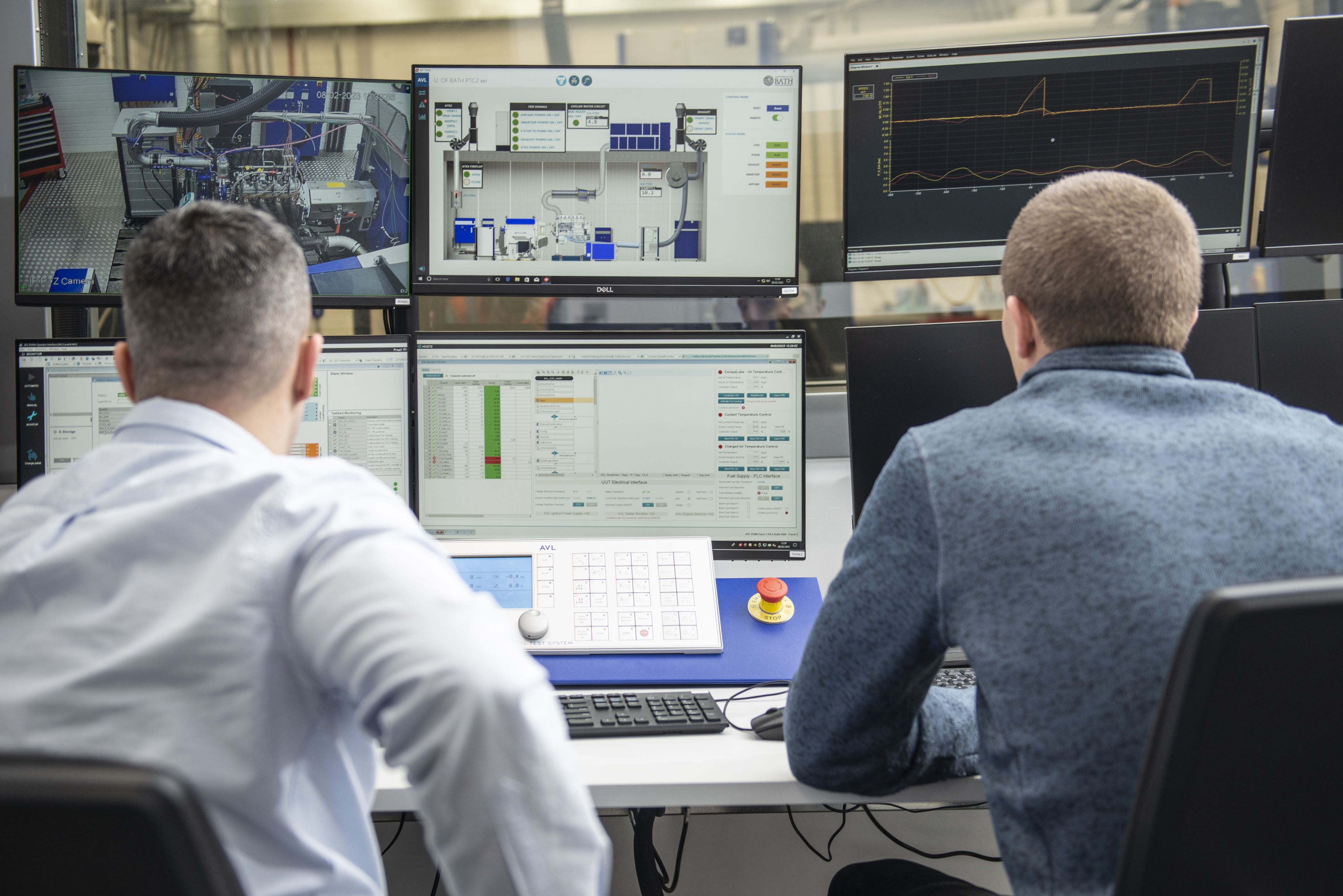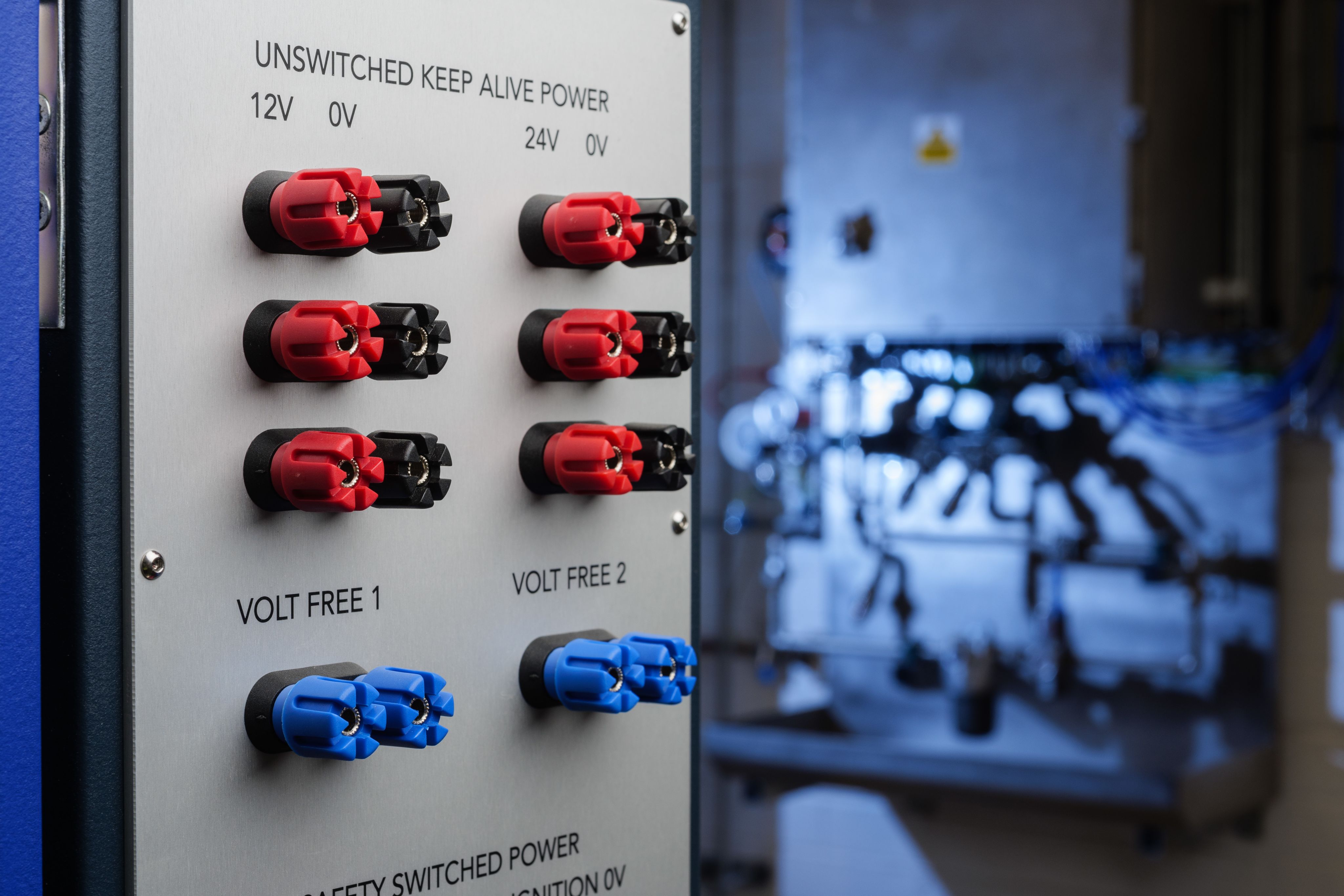 Will hydrogen vehicles become more accessible?
A lot needs to happen for FCEVs to become more affordable in the future. As innovation progresses within the FCEV space, making the components easier and cheaper to manufacture, FCEVs will subsequently become cheaper to produce and hence more affordable to buy.
"The question is how quickly can we scale this technology up to mass market? How do we prioritise this?" asks Professor Brace.
"One of the ways to think about it is timescales. If we are going to decarbonise in the way that we need to in the timescale we need, what does that mean? We already have a well-developed transport system, and we can't forget about that as we will miss the boat whilst waiting for something perfect in the future.
"The problem that we have is that fossil fuels are cheap, energy dense and easy to use. They have been the answer to all transport sectors. And that won't happen in the future, so we are going to need a variety of answers to remove fossil fuels from the ecosystem. Currently there is no one technology that does that."
At least six major automakers — including Ford, Mercedes-Benz, General Motors, and Volvo — and 30 national governments have pledged to work
toward phasing out sales of new gasoline and diesel-powered vehicles by 2040 worldwide, and by 2035 in "leading markets"
"If you wanted to develop a new electric machine or new battery or new engine, and you assume there is nothing left to invent, you would be looking at three-to-five years to move from a clean sheet of paper to manufacturing at scale.
"We are not in that space at the moment with hydrogen propulsion. There are still things left to invent. Although it is possible to convert fossil fuelled engines to hydrogen ones - but then there is the challenge of making the hydrogen, distributing it, and storing it on the vehicle. So even in that relatively simple sounding scenario there are still significant finance, policy and engineering challenges. As well as the human factor. Who is going to use these and how?"
The installation of the hydrogen facility in IAAPS has been funded by a £2.5 million grant by Research England's UK Research Partnership Investment Fund (UKRPIF) as part of its net zero pilot funding scheme
The move will not only decarbonise the energy used on the site by reducing the whole building carbon footprint but will also support vital research and development into sustainable propulsion technologies and the use of hydrogen as an alternative green energy to achieve net zero targets.
Marine and Aerospace
Two of the biggest carbon emitting industries are the aviation and marine transport industries.
In late 2021 the UK government published its Net Zero Strategy, which set out how the country plans to reach net zero emissions by 2050. As of 2019, international aviation and shipping emissions in the United Kingdom had increased by 88 percent, relative to 1990. Therefore, cutting emissions from these sectors will be crucial to meeting the UK's targets.
Emissions reductions from aviation and shipping will come from improved efficiency and the uptake of low carbon fuels.
As part of this Net Zero Strategy, the uptake of renewable hydrogen will be encouraged in the UK maritime sector, as well as phasing out the sale of new non-zero emission domestic shipping vessels. IAAPS is assisting marine businesses with cutting edge research to help with this goal.
"We have recently finished a marine propulsion project that is making really good use of some automotive technologies. In this case it was using renewable methanol as the fuel as part of a hybrid electric powertrain for marine vessels," says Professor Brace.
The collaboration project with F1 specialists PurpleSector, called CHAMP - Clean Hybrid Alternative Marine Powertrain - was shortlisted for The Engineer awards. The aim of the project was to demonstrate the potential performance that can be achieved by augmenting a sustainably fuelled ICE with electric hybrid technology in recreational, defence, and small to medium-sized commercial vessels.
The team delivered a technical demonstration Rigid Inflatable Boat (RIB) which was successfully tested in open water. The test vessel significantly improved performance and responsiveness compared to fossil fuelled vessels while also being carbon neutral. This development creates a roadmap to help industry achieve electric and zero carbon propulsion for global boat manufacturers.
The University of Bath and IAAPS are now supporting the follow-on project, CHAMP2 which will bring digital engineering to the marine space, this will dramatically accelerate new vessel design while reducing development costs and risk.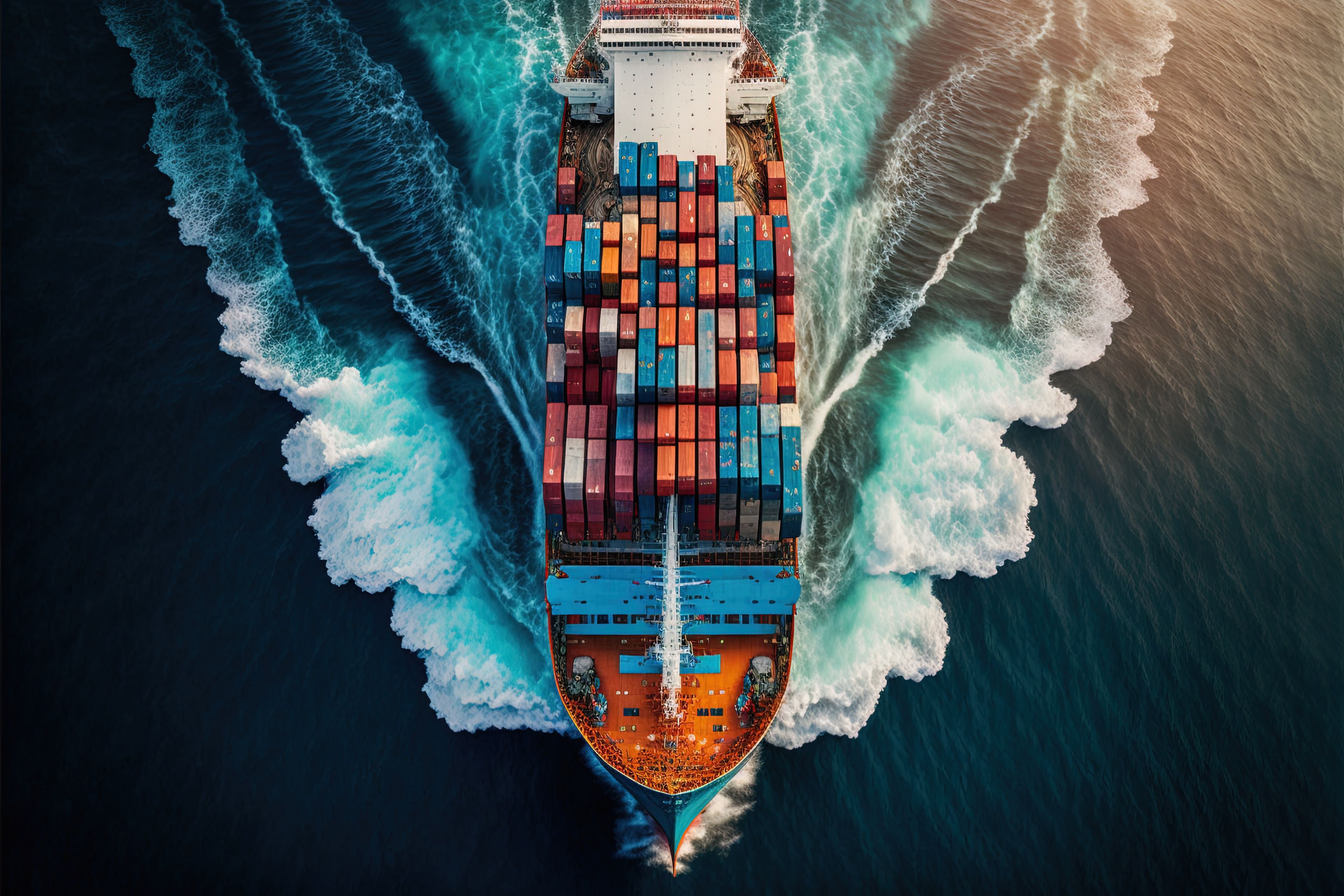 Aerospace
The UK also aims to commercialise sustainable aviation fuel (SAF), which has the potential to significantly reduce aircraft emissions. The Government announced plans to support the industry by investing heavily in the development of SAF plants.
There has been a lot of interest from aerospace partners in the IAAPS facility.
"We are very fortunate in the South West to be part of a very active cluster for aerospace in general, and net zero flight in particular," says Professor Brace.
"There aren't many options to play with at the moment, and hydrogen is prominent amongst those options.
"For small, short-range aircraft, electric offers some exciting opportunities, and we are absolutely interested in those, but for the longer flights with heavier vehicles you need chemical energy storage.
"That really boils down to either hydrogen, or sustainable aviation fuels, which are basically synthetic hydrocarbons.
"Whilst we are focussed on the longer term opportunities, we also must look at what we are doing now and how we can improve it. We can't afford to just wait for the new breakthroughs. To take the example of battery propulsion for passenger car, which is now the incumbent technology, we can't say 'we've done it now' and relax. We need to be improving the technology to make it lighter, more durable, more affordable.
"The same will be true for aerospace, we must improve the technologies we have today as well as work on the future breakthroughs."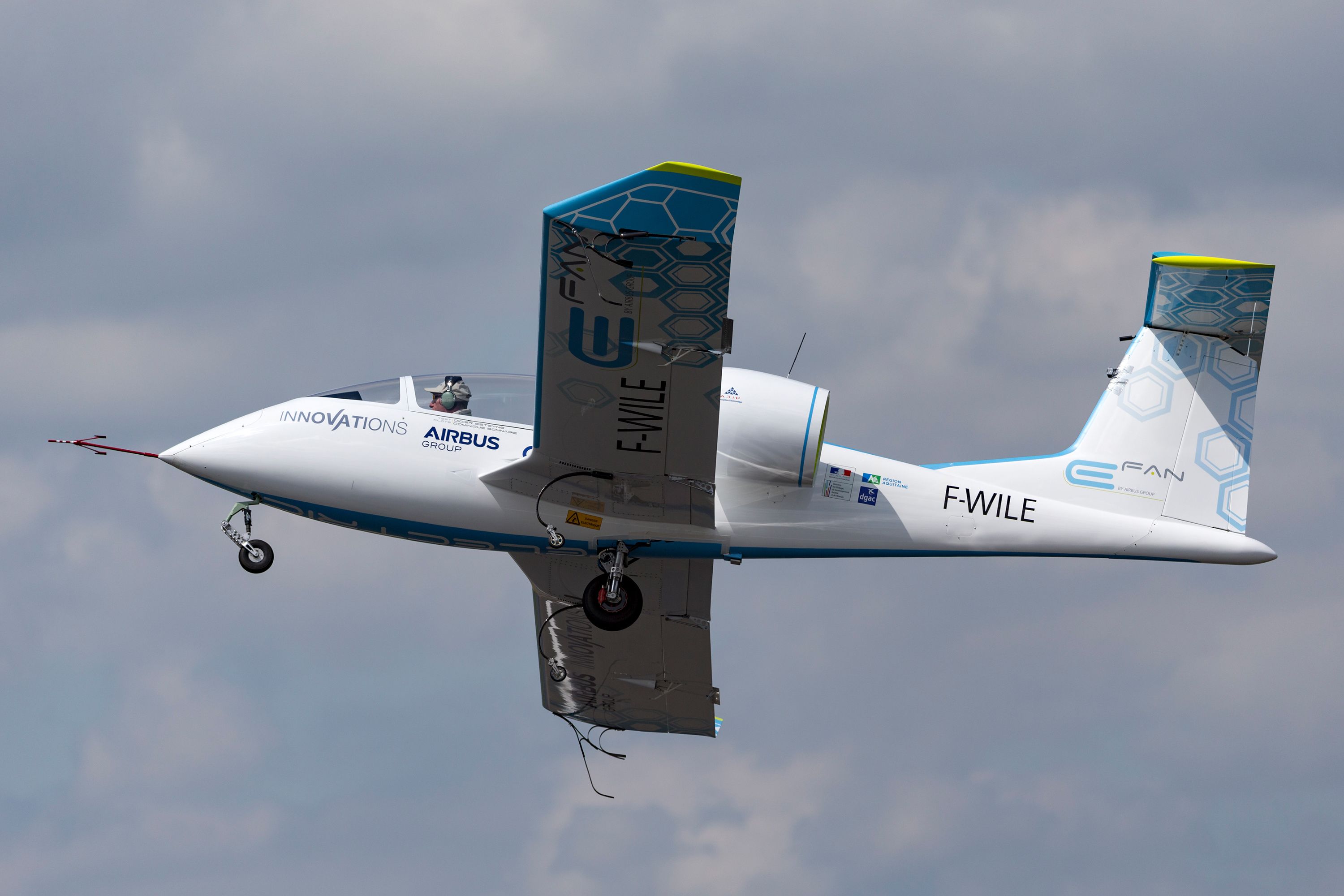 Advanced Technologies Network
The IAAPS team, in partnership with SETsquared, is working to establish networks across the South West region to bring together experts and their ideas to deliver the innovation required to support the automotive industry on the road to net zero.
A key initiative is the Hydrogen and Sustainable Transport Economy Accelerator (HSTEA), supported by funding from the West of England Combined Authority and delivered by business incubator SETSquared. This will be a start-up and SME business acceleration hub which will leverage the hydrogen capabilities at IAAPS to accelerate the translation of research into real world outcomes.
"We built this facility for research into the new generation of propulsion systems that we need, and to be ready for all the technologies that may come in the future," says Professor Brace.
"When armed with this knowledge we can make informed choices around those technologies, so they have the potential to make a real difference. Understanding what we are doing and quantifying that is critical.
"For example: what can we do with the batteries that minimises the use of problematic materials, and/or can we improve the ways we recycle these products, so we need less of the raw materials? Both routes have profound implications for the technologies we use.
"There's no shortage of problems to work on. This is great from a research point of view, but very tough to decide on a technology direction as a vehicle manufacturer.
"Again, looking at new battery materials you are talking a long lead time from lab to manufacture just for these novel materials, IAAPS can assist by focussing on the system level application of such new technologies to ensure they perform to their optimum potential once they have transitioned from the laboratory into a real world setting.
"As an Institute of the University, we can call on a wide range of expertise and research that is useful to propulsion and mobility. IAAPS can reach out across the University for those people.
"But how do you make that a tangible activity rather than just bringing people together? One of the important mechanisms for that is the AAPS Centre for Doctoral Training."
Training the next generation
"Our focus was bringing together that broad range of first degrees and academic disciplines and then focus them on propulsion and mobility. To solve those big questions, you can't do this in your own little silo."
The Advanced Automotive Propulsion Systems Centre for Doctoral Training (AAPS CDT) is where the science of behaviour change and future engineering meet to map out the research landscape.
It's a remarkable hybrid think-and-do-tank designed to inspire, challenge and work with politicians, industry, and the general public to redefine the way society travels.
"We're not interested in marginal gains. Working with the AAPS CDT is about creating a remarkable shift," Professor Brace says.
The message from the University is that it's not enough to focus solely on engineering the solution. Society also needs to be empowered to embrace a zero-emission future.
The focus on mathematics research within the group brings cutting edge techniques in mathematical modelling, statistics, and scientific computing both to gain insights into all aspects of automotive propulsion and its impact on people and the environment, while also supporting the design and operation of advanced propulsion systems.
But in addition to the technology, societal and governmental challenges posed by the pathway to net zero mobility, there are a number of significant business and management challenges that organisations will face to successfully integrate the range of complex stakeholder requirements and technologies into a product and service offering.
These challenges include the way that companies will need to adopt new business models, re-organise, or adapt business processes to successfully create and capture value in a net zero future. What future product and technology development processes are needed to effectively address the changing requirements and new technologies to achieve net zero? How do companies need to mobilise their organisations for delivery of net zero including decision making, organisations, capabilities, and governance? These are questions the PhD students are working to answer.
Research in the programme also explores artificial intelligence (AI), computer science, and applied psychology human behaviour research, and there is a research theme examining the evolution of transport policies and how governments can respond to the requirements of climate change.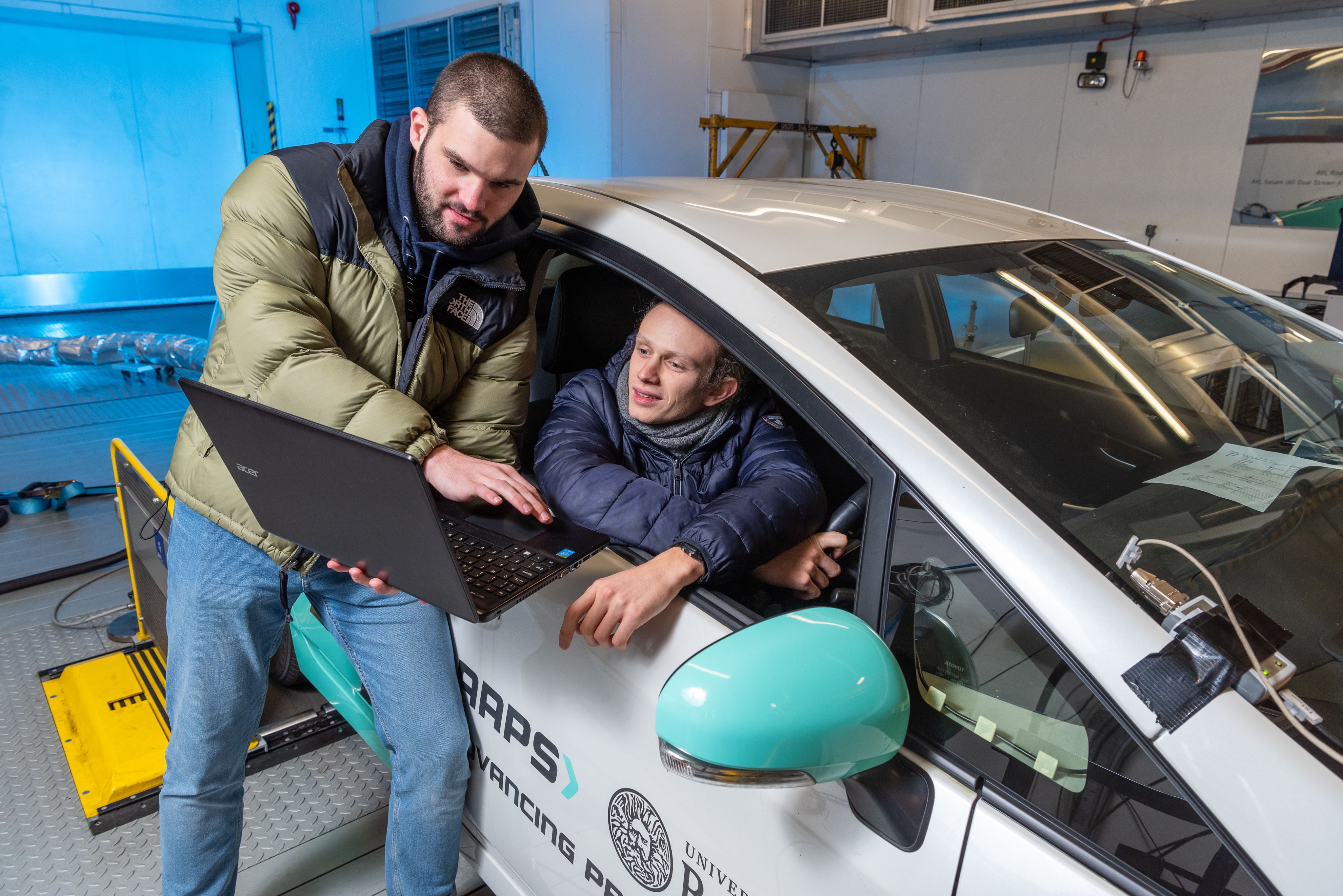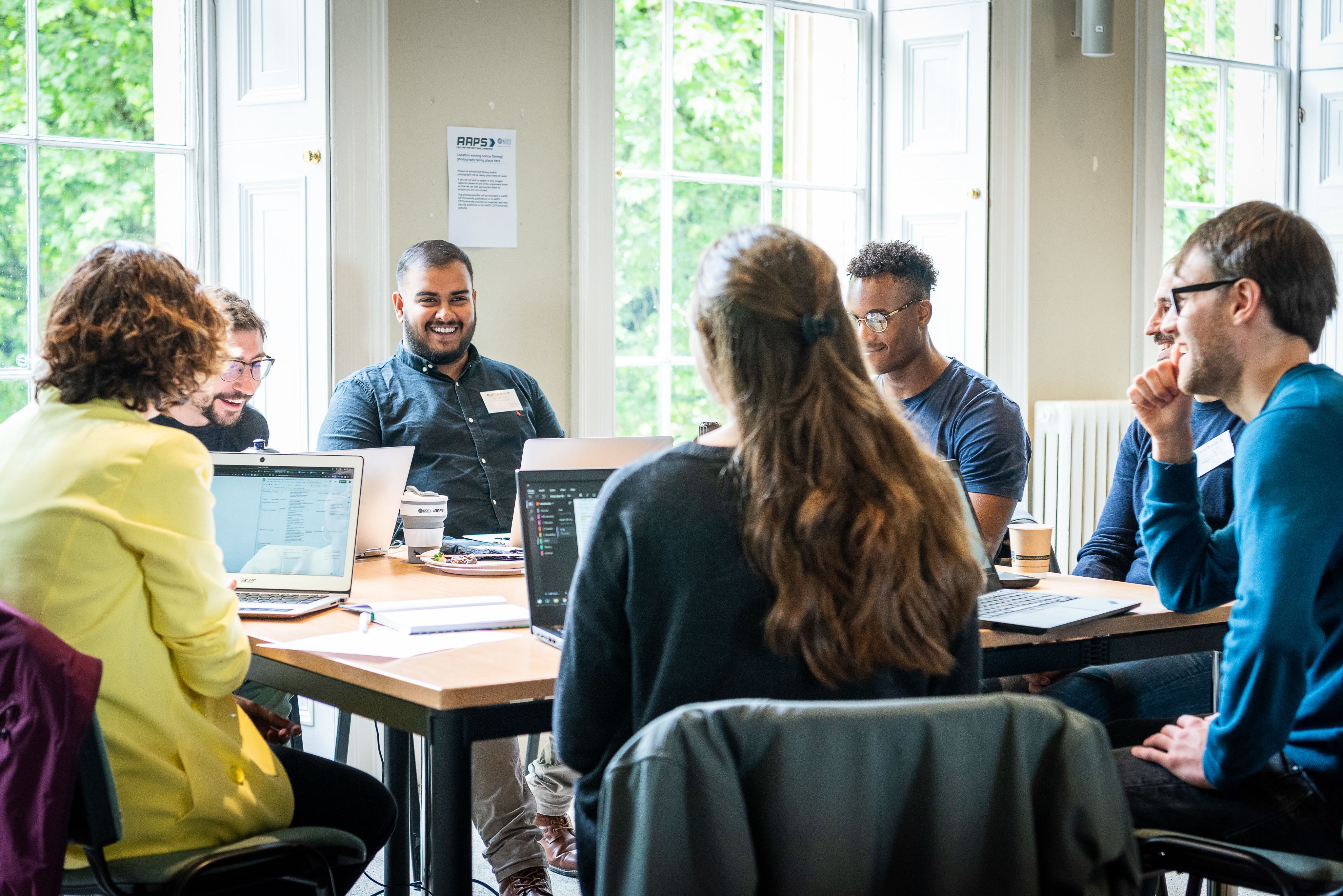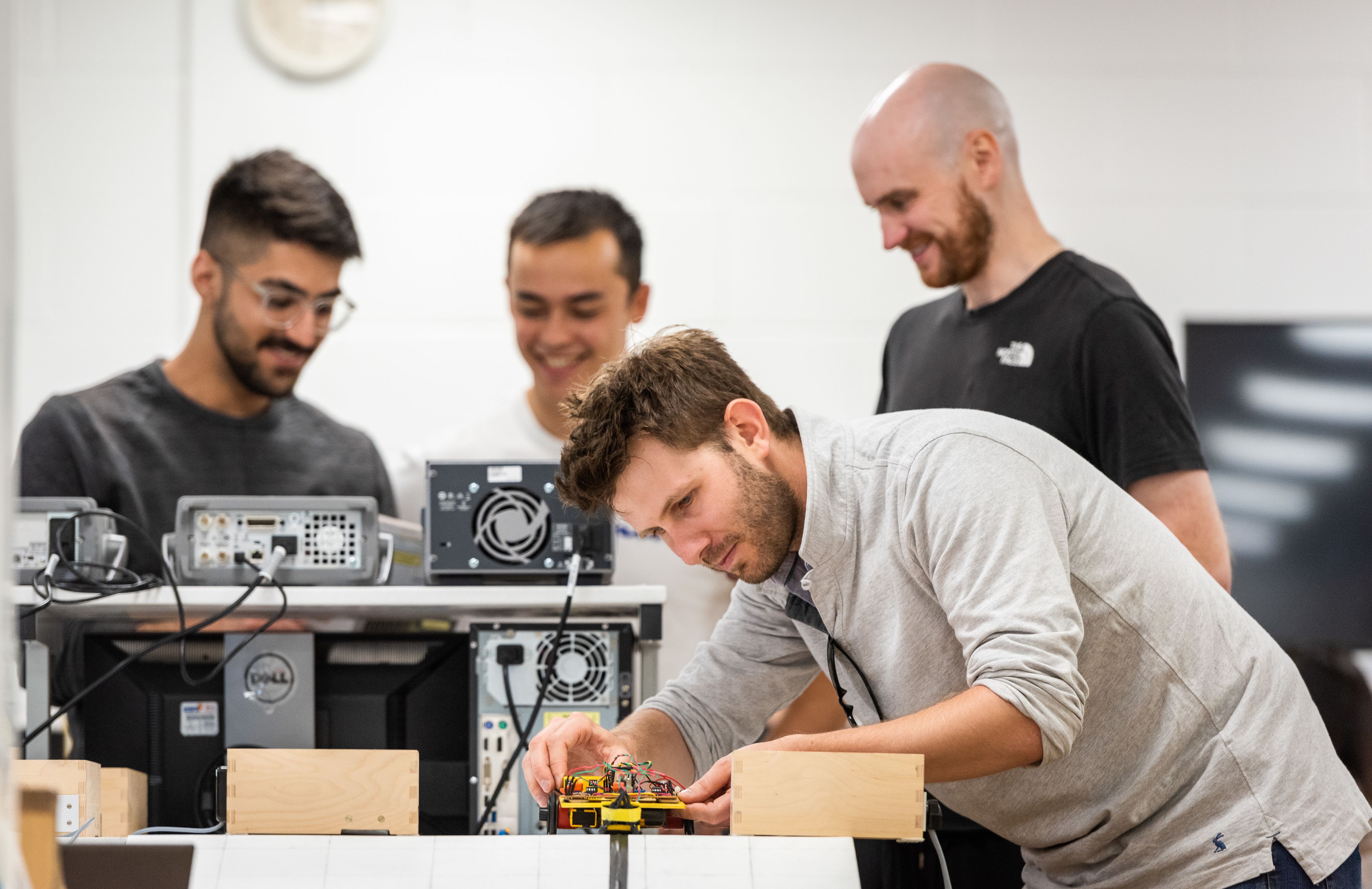 Collaborating with industry
IAAPS has been designed with collaboration in mind. Individual secure work rooms and labs used by different companies all link into a central atrium area where researchers, engineers and designers can sit in communal areas.
"There are no boundaries in this communal space," says Professor Brace. "It is designed for collaboration. That, combined with the state-of-the-art facilities in one building, makes it unique."
IAAPS comprises the academic research institute and a wholly owned subsidiary business, IAAPS Ltd., which is a strong distinguishing feature.
"We set up the company to conduct research on this site in a professional manner collaboratively with industry.
He explains a significant part of IAAPS work is on the development of novel experimental and analytical techniques, "we can prove here that these developments are useful and our colleagues in industry can then adopt these innovations in their commercial work."
"The facilities we have here are world class. The most likely place you will see equivalent facilities is in industry. But there you will find that they are very heavily utilised for product development. Even the research teams within those companies can struggle to get enough time in such facilities and they are not set up to conduct collaborative R&D.
"We are specifically set up for collaboration and open access, so there are opportunities for researchers from some of these large companies to work with us."
At this critical stage in the evolution of the transport sector, IAAPS is investing and growing so it can continue to support partners on the road to net zero.