The best of Bath's best
Every year we celebrate our community's favourite things about living here – whether on-campus or off. As part of our special online edition of BA2, here's a look back at the best of the best...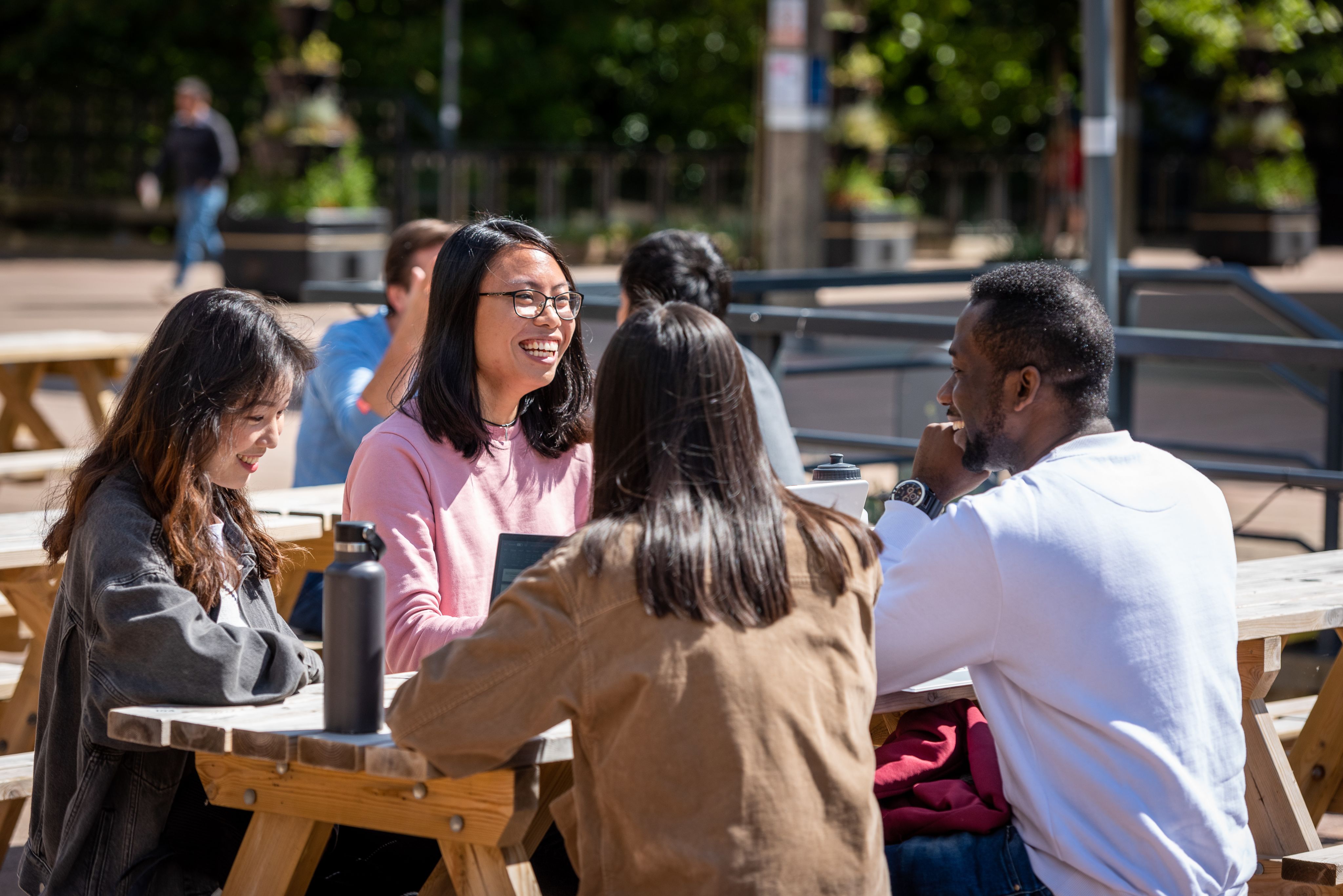 Bath's best neighbourhood
"Oldfield Park has played host to some of my most formative years. Its winding beige streets, hidden alleys and welcoming feel have offered a home from home for many students over the years. Though perhaps contrary to the narrative in the local press, the sense of community is still alive and kicking amongst the students and their permanent resident neighbours.
"With so much to explore, Oldfield was a Pandora's box of adventures waiting to happen. It was kind to me, too. At a time when young adults are figuring out what to do with their lives, it offers safety, community and wonder in its streets, creating lifelong memories in the hearts of those who get to call it home, if only briefly."
– Eve Alcock (BSc Psychology 2018)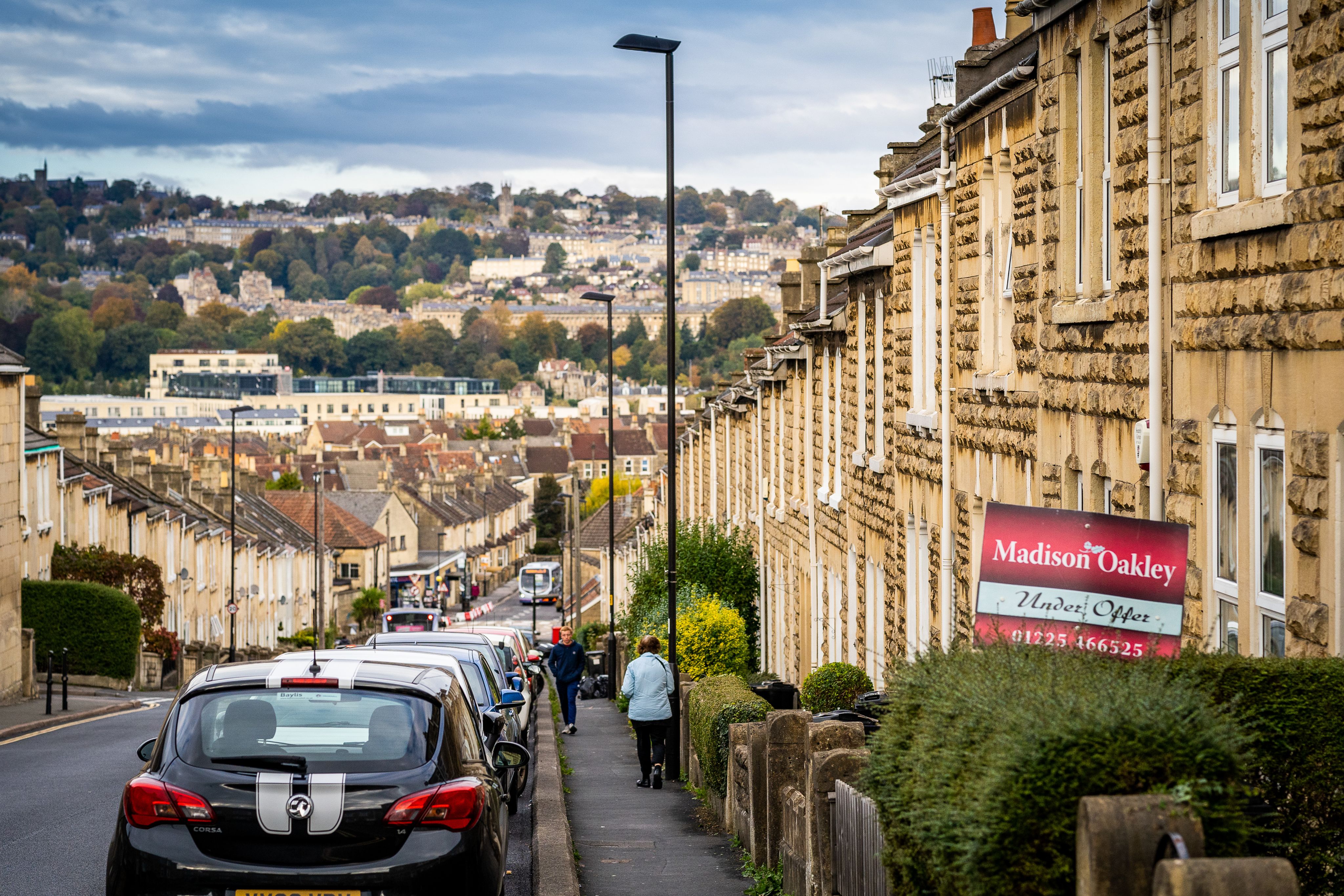 Bath's best street
"I think what strikes me most about St Lawrence Street – known for its art installations and décor in line with city-specific or wider global events – is how it brings life and movement to a city of deep heritage.
"While the stone buildings remain unchanging in their golden hue, Southgate's decorations enable Bath to evolve with culturally significant events, giving tourists a reason to visit time and time again. Not to mention, it serves as a reminder of the changing of the seasons, with the wisteria walkway giving an inevitable spring to the step of passers-by.
"Although there are periods of time when the street is stripped of its rich themes, I always wonder what could come next. After living in Bath for two years now, I find that a city that can keep its locals guessing is one that serves its inhabitants (and not just its tourists) well."
– Ellie Andre (BSc Management with Marketing 2022)
Bath's best walking spot
"Whether you know Bath well or still find yourself getting lost in its cobbled streets, chances are you've heard of Alexandra Park. Located at the peak of Beechen Cliff, the park is the place to go to if you want a bird's-eye view of the city in all its glory. I can't believe it took me until three-quarters of the way through my second year to visit! However, it was well worth the wait.
"That day marked the start of my love affair with Alexandra Park. Since then, I've visited multiple times and, thankfully, my breathlessness after the hill climb has steadily improved. While its magic is in full force no matter when you go, one of my most memorable visits was during a sunset stroll. As the sky transitioned from gold to orange to indigo, and the city lights twinkled into life along with the stars, I knew I'd found my happy place."
– Sasha Johnson (BSc Psychology 2023)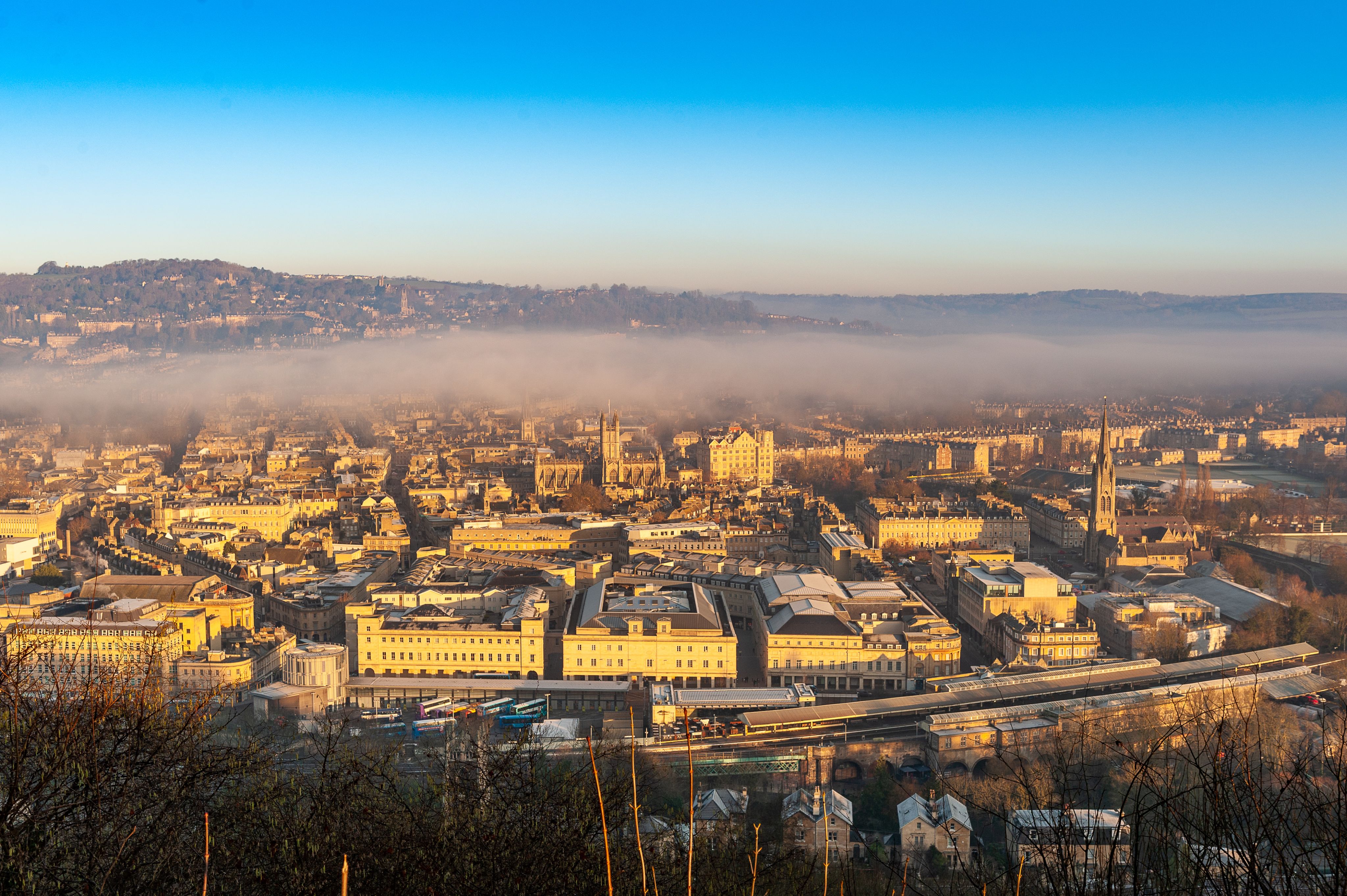 Bath's best student digs
"Norwood House is directly above the Students' Union. And no, that did not mean we got free Score and Klass tickets. That was just floor 5.
"What Norwood lacked in silence, it made up for in views. It was something to brag about every time someone from another accommodation block came over for pre-drinks. Bet you can't people-watch the Parade from Westwood, can you? Norwood is, quite literally, the centre of campus. I doubt I'll ever again live in a place where I can go to Starbucks without going outside. Or Little Fresh. Or, heaven forbid, even the Library.
"Yes, the rooms did feel a little like prison cells, and the corridor wasn't quite the dream backdrop for aesthetic pre-night out photos, but who hangs out in the corridor anyway? And now I'm able to sleep through bass levels high enough to make the whole room vibrate, so in some ways, the rent I paid to live in Norwood was almost an investment."
– Laura Pettitt (BSc Psychology 2020)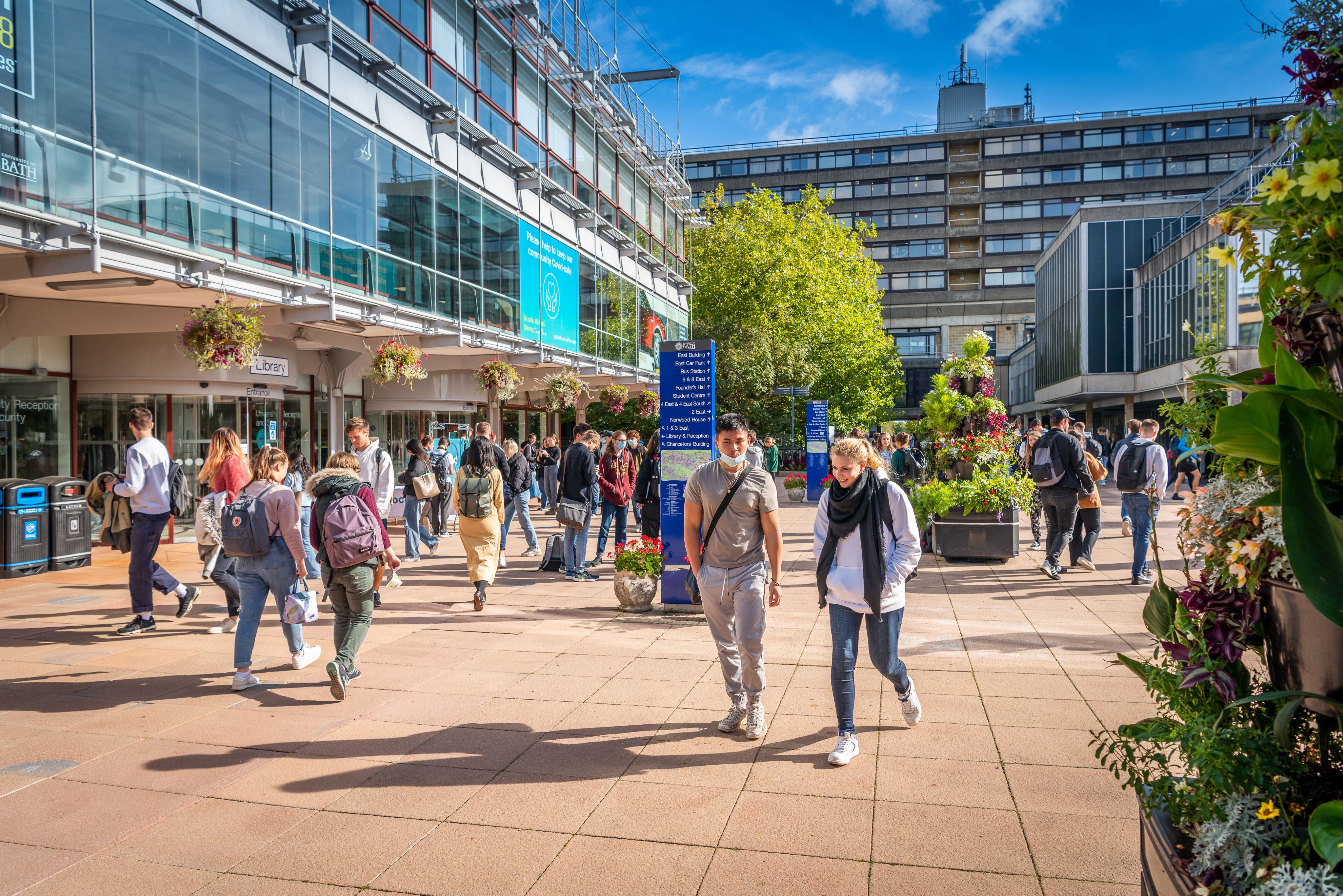 Bath's best day out
"Allow me to set the scene: my ideal day out in Bath, starting with a serene stroll down from campus to the city with my friends. With Claverton Down being on a hill, the walk down is almost effortless – at least compared to the walk back up! The beautiful sights of the city, from the Georgian buildings to the greenery surrounding them, make any walk breathtaking.
"A few hours of eating delicious food, chatting and laughing my head off is enough to make for an ideal day, but the experiences on offer in Bath mean that's not the end of the fun. There are plenty of shops to wander around, and often someone putting on some form of circus show in SouthGate shopping centre to stop and watch! Bath is full of life, and it's an amazing feeling to be surrounded by it."
– Harisa Raja (BSc Sociology with Social Policy 2025)